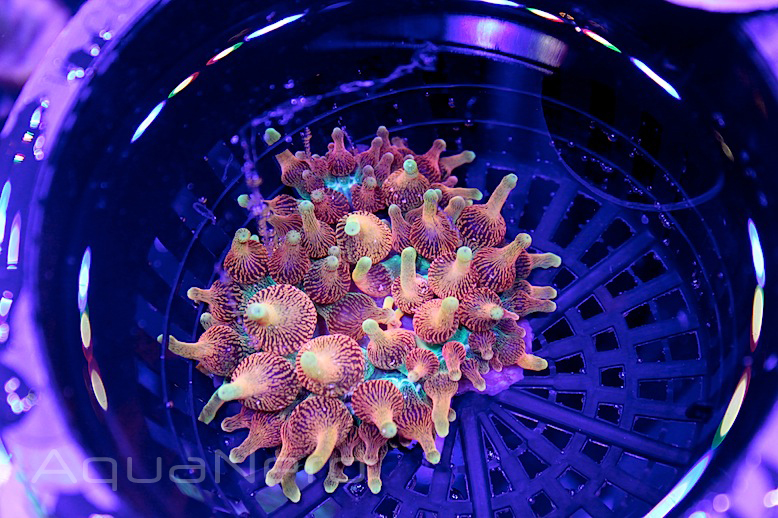 It's hard not to be floored by this stunning Colorado Sunburst anemone, which we encountered at the Cherry Corals booth at MACNA. The electric orange, deep green, and vibrant red coloration make this an instant showpiece for any aquarium, and a definite favorite amoung anemone collectors. While many Colorado Sunbursts we've seen online and in person have lost their sharpness (faded colors, not so vibrant orange, etc.), all seven of the Sunburst BTAs we saw at the Cherry Corals booth were knockouts that looked just as good as this one.
This anemone has been around the hobby for a long time. It was originally discovered in Colorado, a hot spot for reef aquarium activity and the home of MACNA 2014, and has since been distibuted all throughout the globe.
Even after all of its years in captivity, the Sunburst BTA still garners a lot of respect and a high price tag, the latter of two being driven by a significant demand. Individuals vary from $100 for smaller, less colorful individuals up to $500 or more for the better looking nems. We didn't take notice of the price on these particular Cherry Corals Sunburst BTAs, but they have them listed as out of stock on their website for $450.