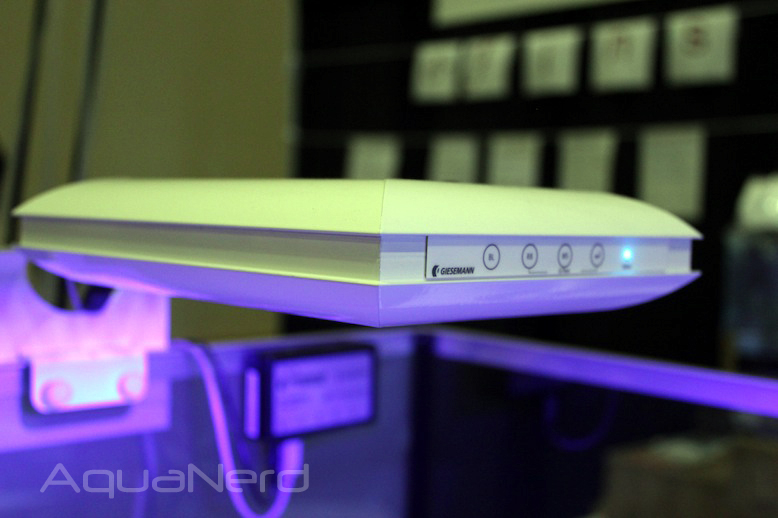 The guys from across the pond were out and about at MACNA this year showing off some great new gear from Giesemann. Of course, LED lighting is all the rage, so it was no surprise to see a booth full of gorgeous LED hardware. Included in that bunch was a black version of the sleek looking Teszla, which we really liked, along with a much longer version if the same light, called the Teszla-XT.
The Teszla-XT has all of the same features of the standard Teszla model, but just packs in more of it. Instead of a single circuit board full if diodes, it has two, effectively doubling the length of the fixture. This boost in size allows it to cover larger tanks more effectively, and is great for those ultra deep (front to back) tanks. Priced at $799, the Teszla-XT has loads of features, including:
0-100% adjustable intensity on all three color channels
Three different color LEDs: white, blue, and royal blue channel
Built-in 24hr timer
Built-in moonlight cycle
Sunrise/sunset feature
Computer interface
Bluetooth remote control via tablet/PC/Smartphone (requires external kit)
Active temperature control system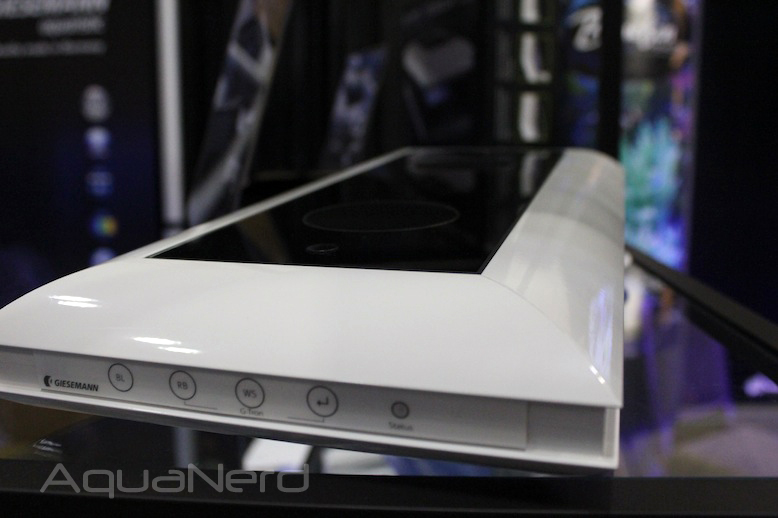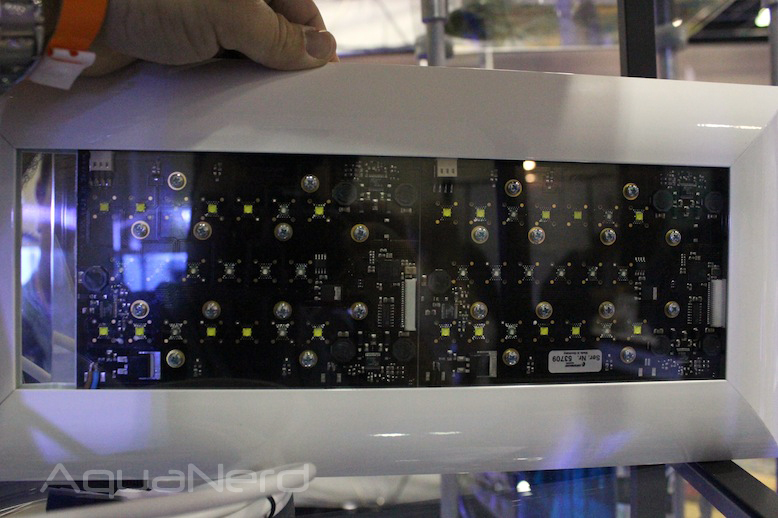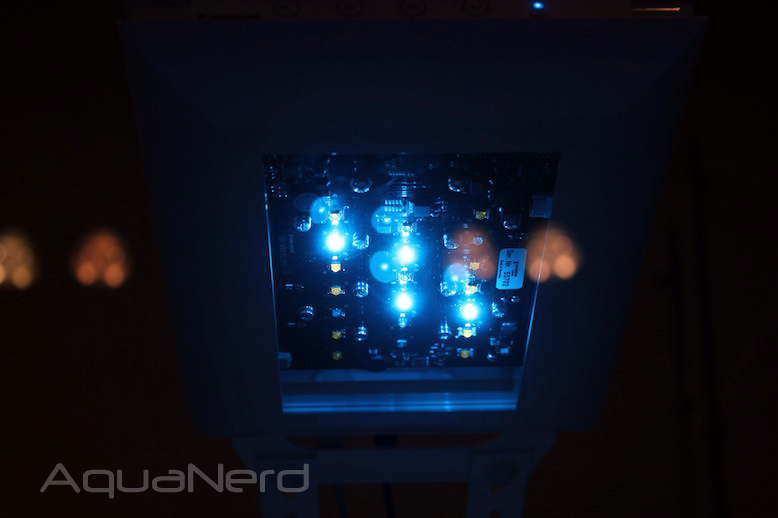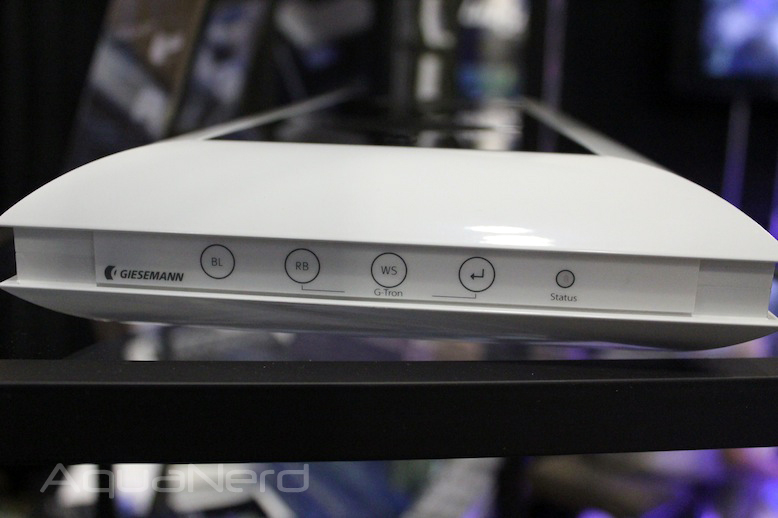 As for the black model, none of the hardware is different from the white, standard sized Teszla, but that black housing sure does look great. It gives users just one more way to make their aquariums look their best, and the choice between iPod white (Giesemann calls it Polar White), anodized silver, and piano black should allow the Teszla to just about fit into any design scheme. Like the white and silver models, the black Teszla will retail for $499.