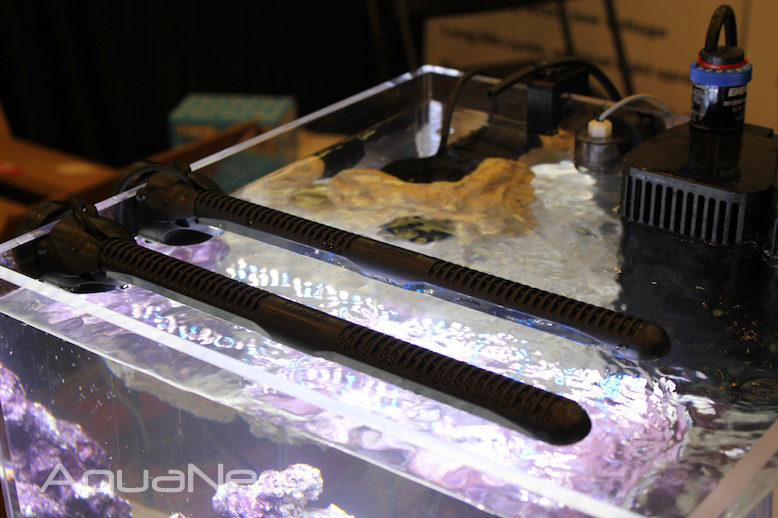 Tunze had some news for us at MACNA this year, and while it may not be ground breaking, it certainly is telling about what's possibly in store for the future. The German pump makers quietly announced that their LED strip lights will receive an infusion of graphite, upping the percentage to around 75%. The remaining percentage is made up of plastic, keeping the fixture waterproof.
This move is mostly due to heat dissipation, as the higher graphite percentage comes pretty close to the dissipating abilities of aluminum. While the improved efficiency of the cooling is good news, it's the possibilities for future fixtures that have us more interested.
As the cooling ability improves, Tunze can now up the intensity of the strips, and possibly even incorporate larger models.
The Tunze LED should start seeing the higher graphite models later this year, or possibly even at the beginning of next year.