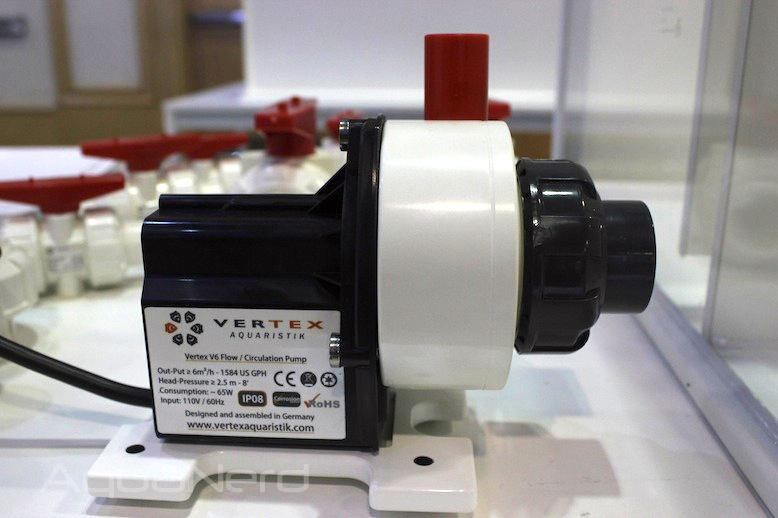 Vertex Aquaristik wasn't short on new products for MACNA by any means. In addition to new sumps and skimmers, a brand new water pump was announced. Called the V6 Flow Pump, this new water pump is powered by the always reliable Askoll motor and cranks out 1584 gph at a power consumption of approximately 65watts.
Besides reliable water flow, the V6 also promises to be virtually inaudible in the typical aquarium environment. This is due to the fact that rubber feet dampen any vibrational noise that could be transferred from the pump's base to the hard surfaces of the sump.
A custom volute sits at the business end of the V6, and it's decked out in the typical Vertex colors, red and white. Besides that, there aren't many more details to discuss. And unfortunately, we were too distracted with the Cerebra controller to get an expected price point or release date, but we'll find those out as soon as possible.