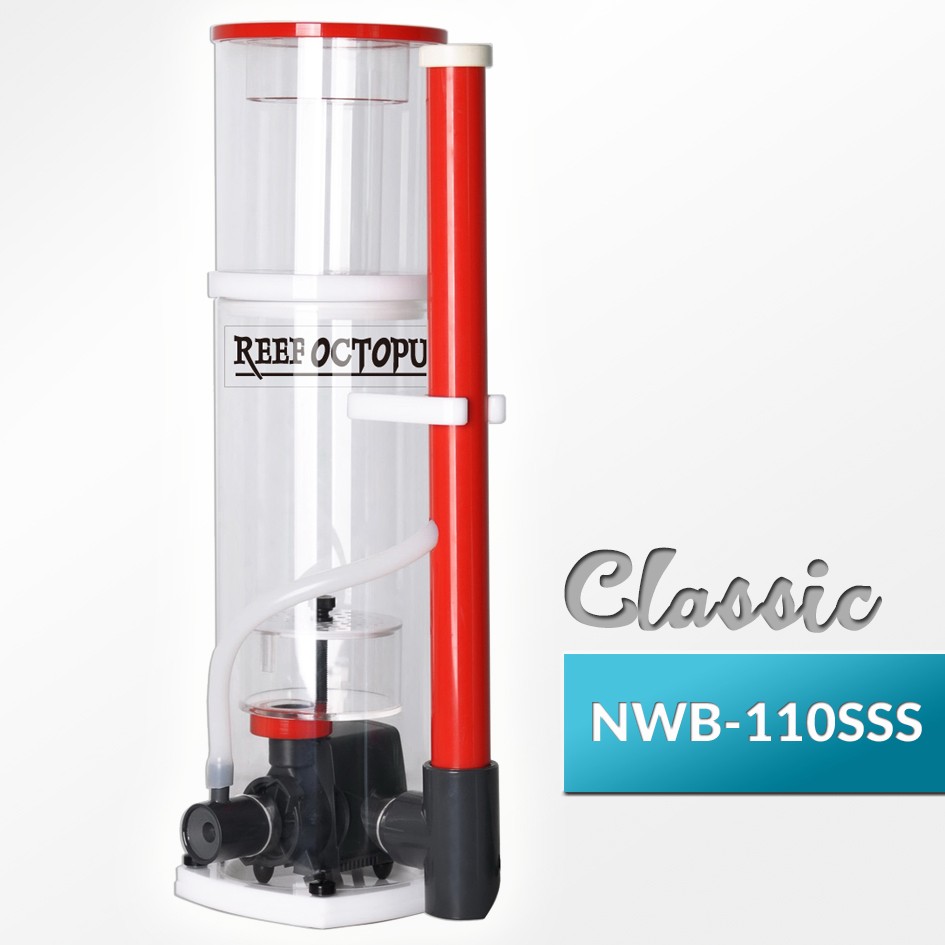 Reef Octopus is reinventing a classic. The aquarium equipment manufacturer is introducing a fresh new look to one of their longest standing products, the NWB-110 protein skimmer. This time they are reverting back to the traditional cylindrical shape and are offering it in the always popular space saving format. Interestingly, they are ditching the cone style that's been popular for many years, but are loading up the features to keep pace with the rest of the current trends.
The tiny skimmer has a footprint of just 6.1″ x 7.87″ with a tank rating of approximately 100-gallons. It features a brand new Aquatrance pinwheel skimmer pump sandwiched in between a bubble plate and removable base plate. Part of the new design is a vented wedge valve output that lets the water escape the skimmer below the water line of the sump, reducing bubbles and splashing.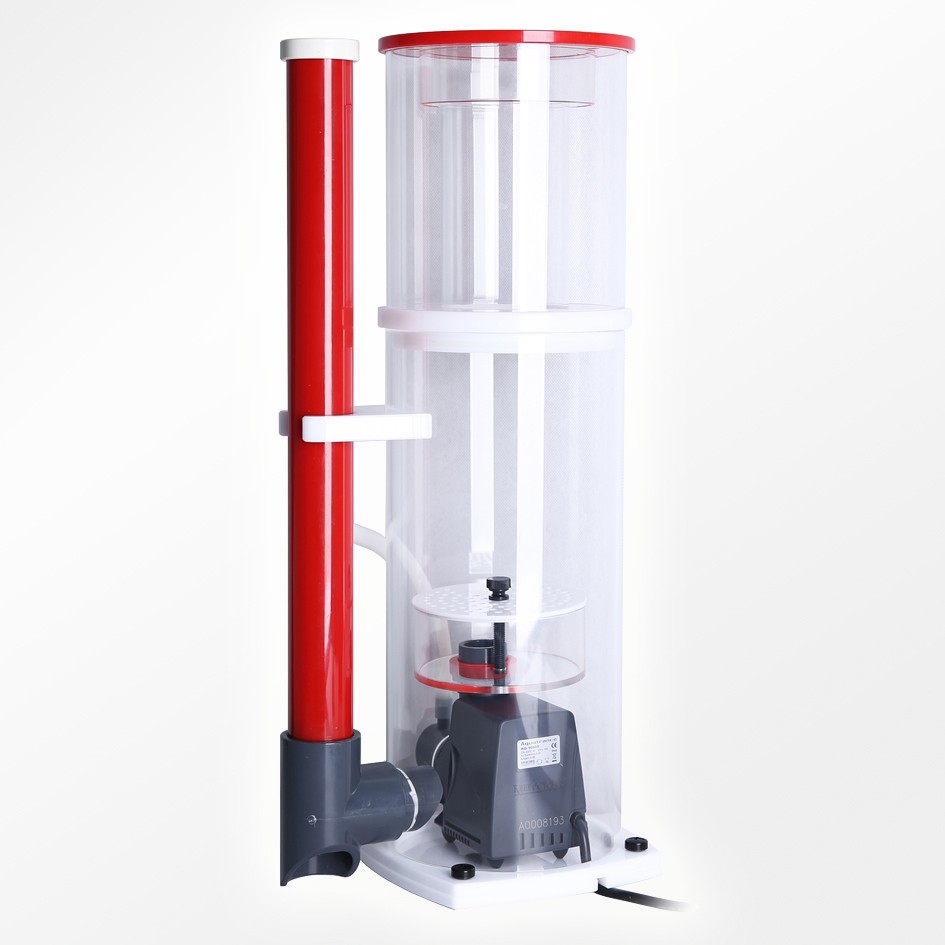 For those seeking a little more firepower, Reef Octopus also has a larger NWB-150SSS model.
Specs:
Tank Rating: 100 gallon on light load, 80 gallon on medium load, and 60 gallon on heavy load
Body Size: 5″
Footprint: 6.1″ x 7.87″
Neck Size: ″
Total Height: 19″
Output Size: 1.25"
Note: Recommended Sump Water Depth: 7-8″
Pump Information:
Aquatrance 1000s Pinwheel Pump
Wattage: 9w
Air Draw: 420 lph / 15 SCFH*
Water Draw: 350 lph / 92 GPH*
*Air and water results will vary depending on aquarium setup
Warranty – 2 year warranty on pump/1 year on rotor and 1 year on skimmer body