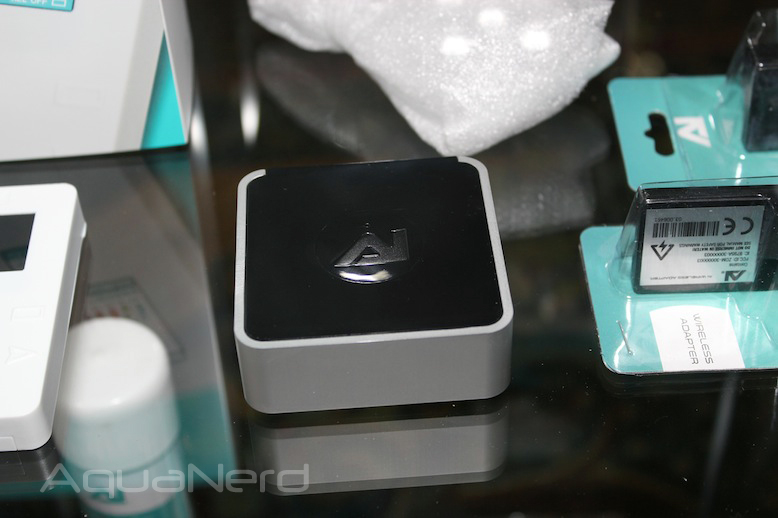 Good news AquaIllumination fans. The long awaited AI Director controller is now available to pre-order through any one of a number of different aquarium equipment retailers. Priced at $99, the AI Director allows hobbyists to control any of the wirelessly enabled AI modues with any web enabled device from any part of the world. Users will be able to access the controller via AquaIllumination's cloud-based service, myAI, and native apps for both iOS and Android will also be available soon.
A single AI Director can manage up to 10 tanks and up to 30 different AquaIllumination LED modules. Users can also take advantage of all of the features of each light, being able to adjust weather patterns (rolling clouds and lightning) lunar cycles, and coral acclimation cycles. The Director can also control up to 100 time points per LED color per group for a given day. The controller can even can pull live weather data from any user configured location on Earth, allowing for the lights to mimic weather patterns and sunrise/sunset times from a specific location.
As for the tiny little controller itself, the Director is small and obscure, blending nicely into the hardware already on your tank and in your home or office. Better yet, it doesn't even have to be all that close to the tank. Because the Director is wireless, there is not a single cord that connects to any light, anywhere. You don't even have to physically connect the controller to your network, as it can do that wirelessly too via the included wireless USB dongle. Of course, an Ethernet port is provided if you don't have a wireless network where your tank resides.