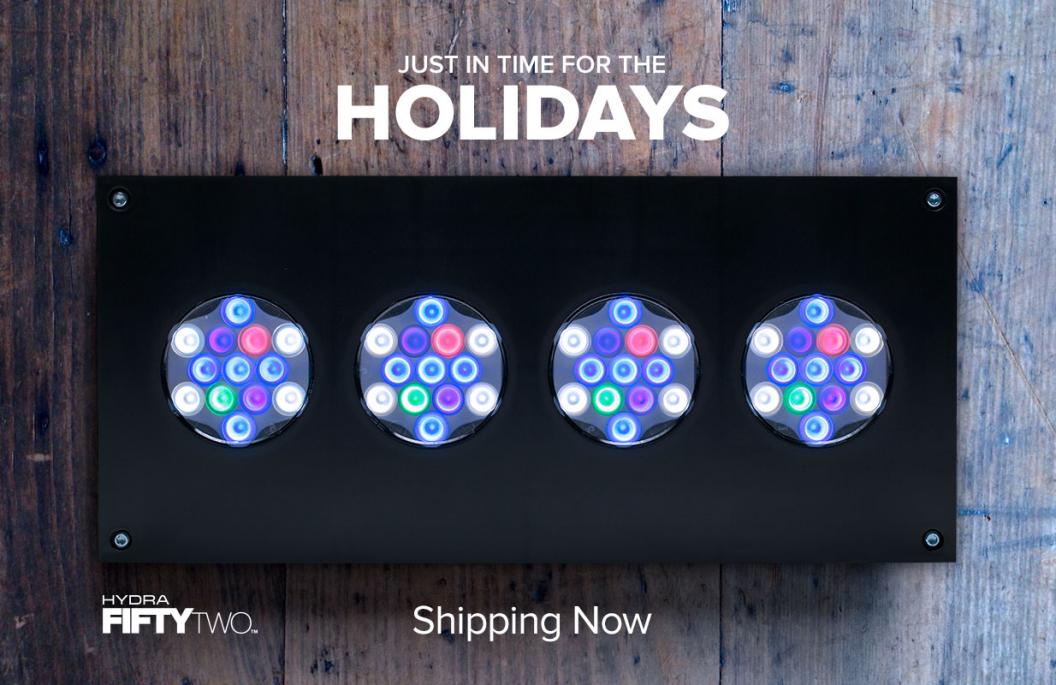 The Hydra FiftyTwo, AquaIllumination's new flagship LED fixture that was announced at MACNA this year, is officially available to purchase from your favorite aquarium equipment retailer. Priced at $599, the FiftyTwo is AI's biggest and beefiest LED module to date. It sports 52 individual LEDs that are spread across four different clusters, delivering tons of power and color to your reef. The LEDs come in the same colors that are found on the original Hydra, but there are simply a lot more of them. In fact, the original Hydra only had a total of 20 LEDs (five per cluster) where the FiftyTwo ups that number way up 13 per cluster.
Like the rest of the fixtures in the AI lineup, the Hydra FiftyTwo uses a variety of Cree diodes, each designed to deliver the perfect amount of light and color. While there are almost three times the LEDs in the FifityTwo than in the original fixture, this beefier version will only draw around 135 watts. The LEDs will obviously be driven at a lower wattage than those in the original Hydra, meaning just an small increase in wattage for the added color and spread.
While we have seen them at trade shows, we can't wait to see how they'll perform in a more true to life environment. Fortunately, we won't have to wait any longer.