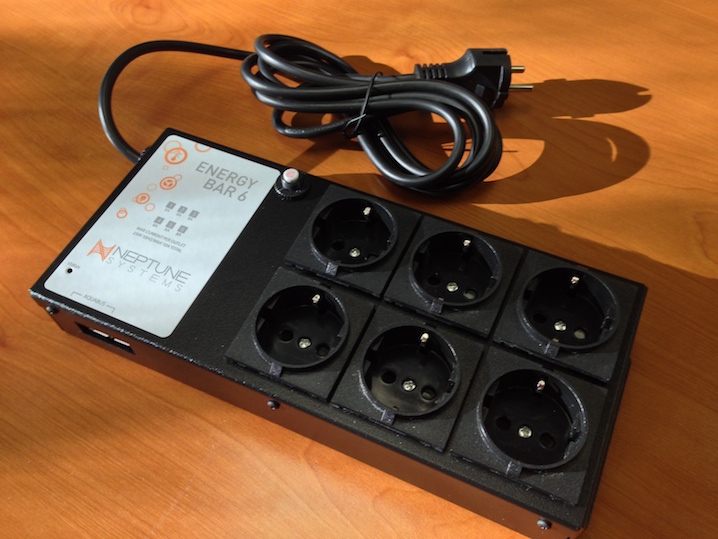 Here's some great news for our fellow hobbyists across the pond. Neptune Systems announced late last week that they were officially launching their new European 220/240V Schucko-style Energy Bar 6. In addition to that news, Neptune Systems also made it known that they have a new European master distributor, Nordic Reef. This year has been a busy one for the popular controller manufacturer, especially in Europe. Earlier this year they announced the availability of their Apex controller in a 240V format, and the new distributors and gear will only help push their invasion.
The new Schuko-style EB6 was first debuted at MACNA 2013, along with tons of other sweet gear, and because this type of plug is standard in most European countries, it means nothing but growth into a new market for Neptune Systems. Of course, there are other well-known controllers for the Apex to compete with over there, but given its popularity and functionality in the states, we are sure it will make a big hit and shake up the EU controller market.
According to the press release from Neptune Systems, with the release of the new Schuko plugged Energy Bar, the recently announced Automatic Feeding Systems and all of the other Apex accessories will be available to purchase in Europe prior to the close of this year.