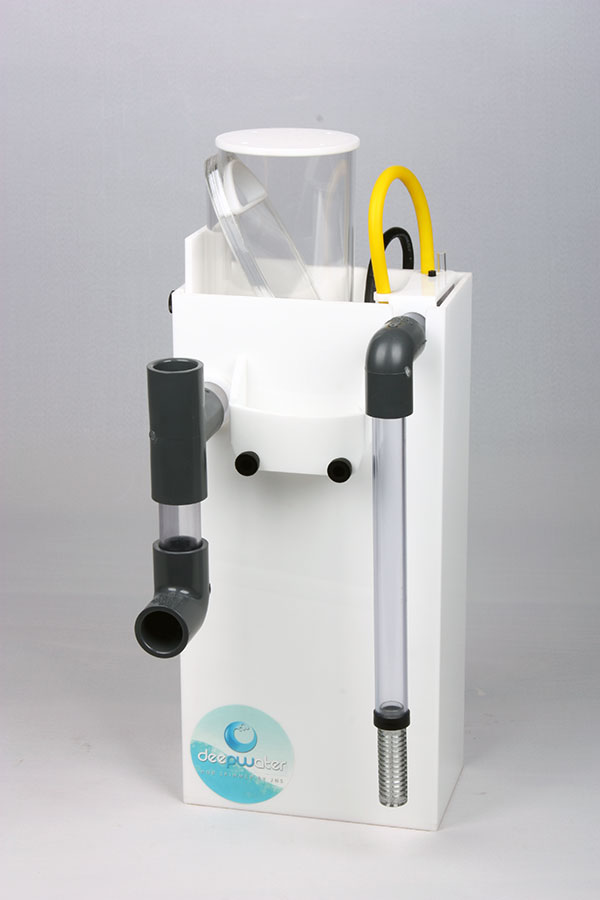 JNS has an interesting new hang-on back style protein skimmer hitting the market in the next month or so. Based on the ConeS design of their in-sump skimmer line and powered by their signature Shark pumps, these new Deepwater Aquatics HOB skimmers will feature multiple small cones fixed to the bubble plate in the reaction chamber. While the design does look a bit out of the ordinary, especially since literally nobody else is doing it, it is said to greatly improve performance due to the reduced turbulence. And judging by the skimmate shots, one of which is posted below, this new Deepwater Aquatics skimmer looks to be one of the better performing HOB models we've seen.
Showing up anywhere between February and mid-March, the Deepwater Aquatics HOB Skimmer by JNS will have a tank rating of 75 gallons, along with an introductory retail price of $209. The skimmer is made from cell cast acrylic, and it is designed for a simple, hassle-free  installation. The collection cup is also a bit different from the norm. It uses a slanted design, which ditches the traditional neck and large opening for a much smaller opening that better concentrates the foam. The slanted collection cup isn't a new design, as it is seen in some old school Tunze skimmers and the newer Mame protein skimmers, but it's a design that works well and inherently creates an almost cone-like structure.
Specifications:
Deepwater Aquatics HOB Skimmer by JNS
Dimensions: L7.9″ x W4.2″ H14.5″
Pump: Shark 1.0
Power Consumption: 11 Watts
Outlet Size: 3/4″
Volume Rating: up to 75 Gallons
The skimmer will be distributed through Deepwater Aquatics and is available to pre-order on Salty Supply.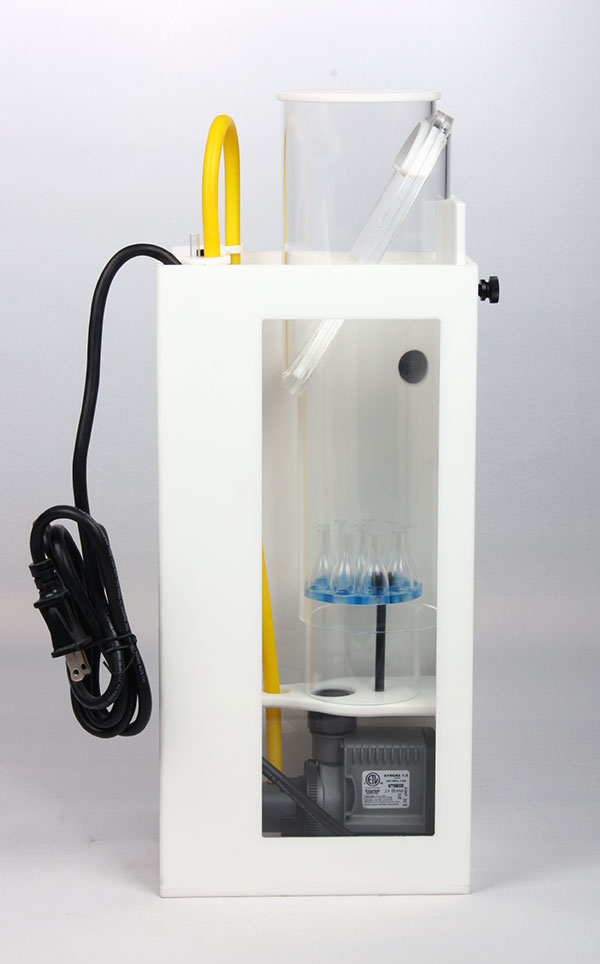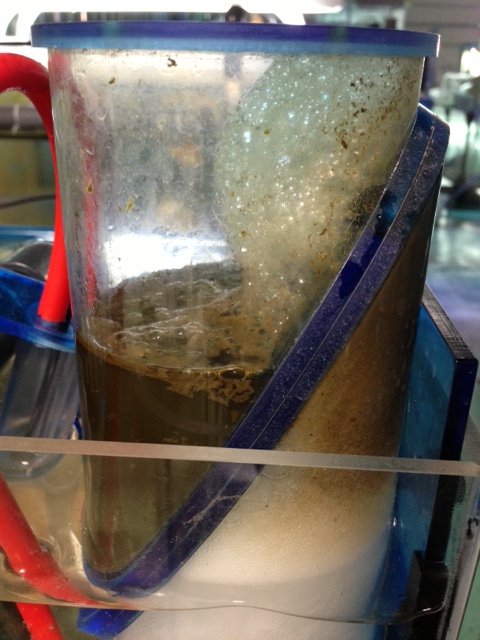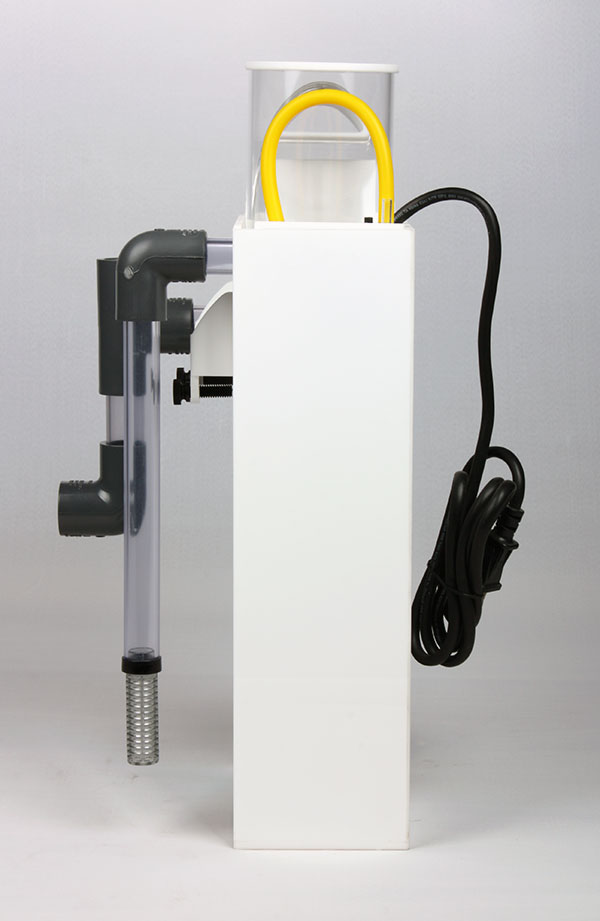 Special thanks to Richard from Salty Supply for keying us in on the details.