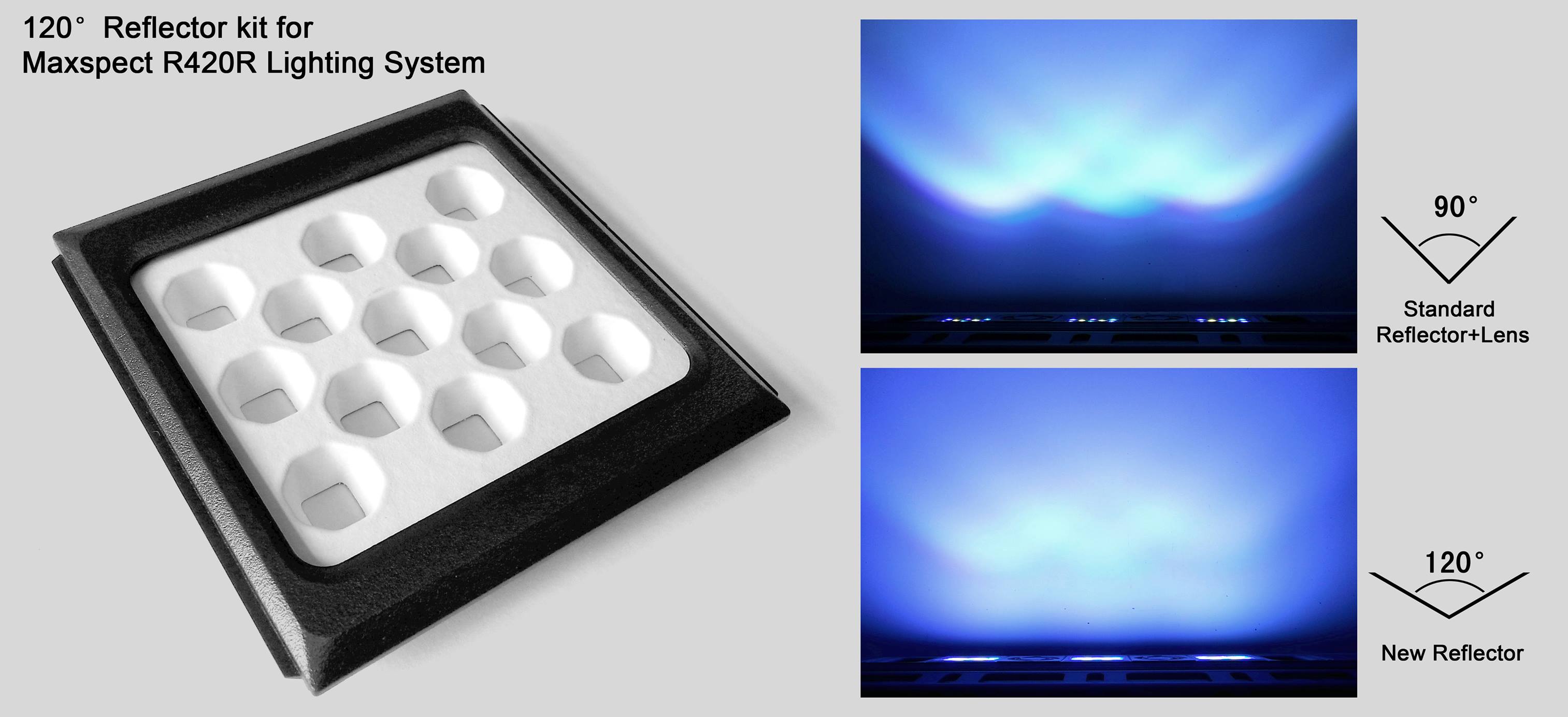 At MACNA last year, Maxspect debuted a brand new 200w R420R LED fixture that was both larger than its predecessors and had several key new features, namely new emitters and a set of new lenses. That exact fixture was eventually scrapped in favor of an even larger version, but the new features didn't go away. In fact, Maxspect has just announced that the new lenses will be available in their fixtures "real soon". On top of that, they released a little more information about them as well.
When the new light was debuted at MACNA, the only information we had about the lenses were that they would spread the light at an angle of more than 100 degrees. This was meant to eliminate the "disco ball" effect created by the multiple narrow beams of light entering the aquarium. Apparently, 100 degrees wasn't enough, as the finalized version of the lenses ups the angle to 120 degrees. Comparatively, the stock R420R fixtures have 90 degree optics.
In addition to the changed angle of the light's spread, the new lens kit is said to blend the light better across the different channels due to its new nano-tech paint.
These two upgrades to the Razor are a welcomed sight, as it has been our experience that the degree of the stock lenses was just to tight. It didn't cause a disco ball effect, though the individual color bands were very visible near the top of the aquarium, close to the fixture.