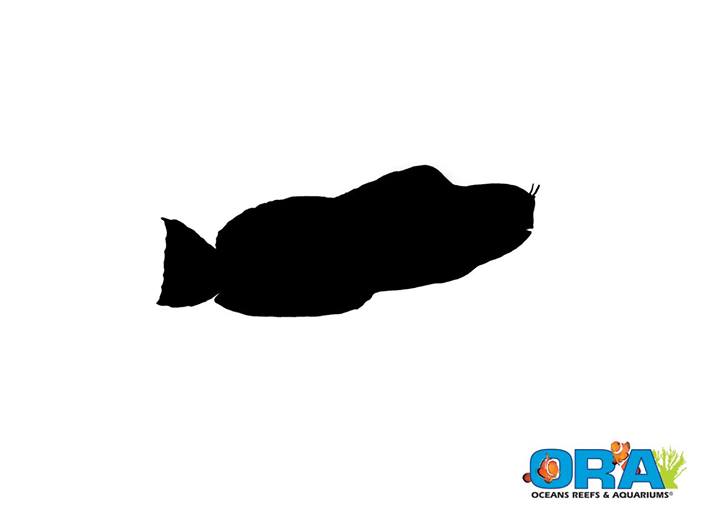 Given the massive amount of behind the scenes work that goes on at Oceans Reefs & Aquariums (ORA) that is well outside of the watchful eye of forum-bound aquarium hobbyists, it comes as no shock that they have many surprises up their sleeve. They have given the aquarium trade several different new captive-bred species over the last month, and they're about to unveil one more. But this time it's a little different. This one is being teased to the public as a "guess that fish" game, with only the silhouette of a fish being shown. Adding to the fanfare that is usually involved with mysterious new stuff, ORA is going to be giving away a pair of the new fish to a lucky person who guesses their ID correctly.
Announced on the ORA Facebook page, the new fish (and its winner) will be revealed on Monday, February 3rd at 3pm EST. The contest and teaser announcement can be viewed below.
Can you guess what this fish is? We are really excited about our newest fish and thought we might give you a chance to guess what it is before we "let the fish out of the bag."
Be the first to guess correctly and you could win two! Please submit your entry with BOTH genus and species in the comments below and be sure to share this with your friends!

We will reveal the photo and name of the fish along with the contest winner on Monday February 3rd at 3pm EST. Due to shipping and permitting issues, the winner must be located in the continental United States.
In a conversation with Dustin Dorton, the CEO and President at ORA, he revealed to me that this particular fish was his dream fish. We won't reveal anything beyond that, but we can assure you that he and the entire ORA team are very excited about their success with this species, hence the break from the usual way in which they announce new fish or corals.
We will be publishing the identity of this new ORA mystery fish on Monday, alongside ORA's announcement.