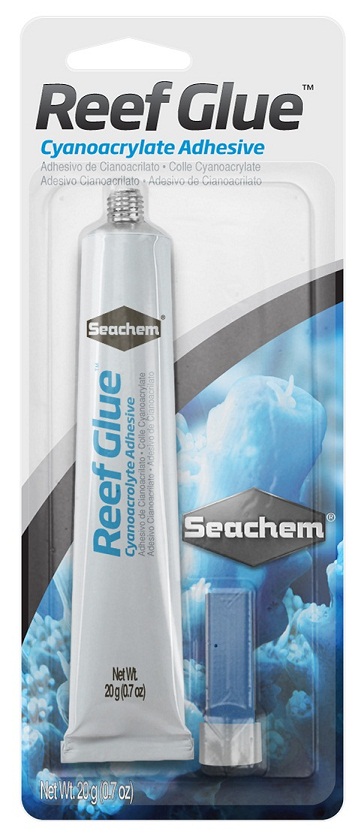 As the at-home coral propagation crowd has grown tremendously over the past several years, so to has the attention that aquarium companies are starting to pay to it. While fragging tools like bone cutters and super glue have been around for what seems like an eternity, companies are really starting to tailor their products more in that direction. One such company that is doing just that is Seachem, who recently released their very own Reef Glue, a cyanoacrylate based gel for sticking corals to frag plugs, or whatever else you want to glue them to for that matter.
Like most super glue products out there, Reef Glue is handy for any one of a number of different situations. As it is marketed, the glue will be primarily used for coral fragging. But it can also be used to help rocks stick together as you aquascape or repair plastics on the fly…handy for when when something breaks in your tank. It can even be used underwater, though we could see how that would get messy in a hurry.
Seachem's Reef Glue will come as 20g volumes in an aluminum squeeze tube that is supposed to extend stability and prevent it from drying out.