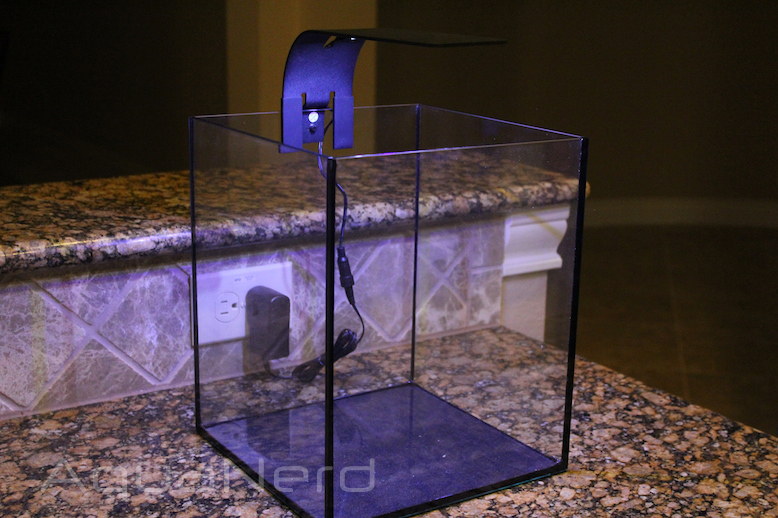 Nano aquariums are so much fun. It's as simple as that. The tiny little glass boxes can be put just about anywhere, and while they can't house every fish or coral, they can be personalized in so many ways. One such nano that we've recently gotten to play with is the EcoPico from Ecoxotic. This tank measures 10"x10"x12", which translates to just a shade over 5 gallons, and has a small LED light and filter that make it pretty much saltwater friendly out of the box. We have a hard time calling it reef ready, which for the record is not one of Ecoxotic's claims, but it certainly has a lot of features to get it off to a good start.
In the package, the pico aquarium was very well protected. It came packed in a box within a box, with the inner box being supported on all corners with thick foam. Wrapped inside the aquarium was the remaining gear (light arm, filter, etc.) and it was all packed just as nicely as the tank.
As for the aquarium itself, it sports a very compact size, but with a good footprint that can easily make for a great display. It doesn't have any curved glass, which is nice considering how hard it is to clean some of the all-in-one nano tanks. The bottom of the aquarium is coated with a black material (almost like a vinyl material) and all of the silicone is black…both very nice touches.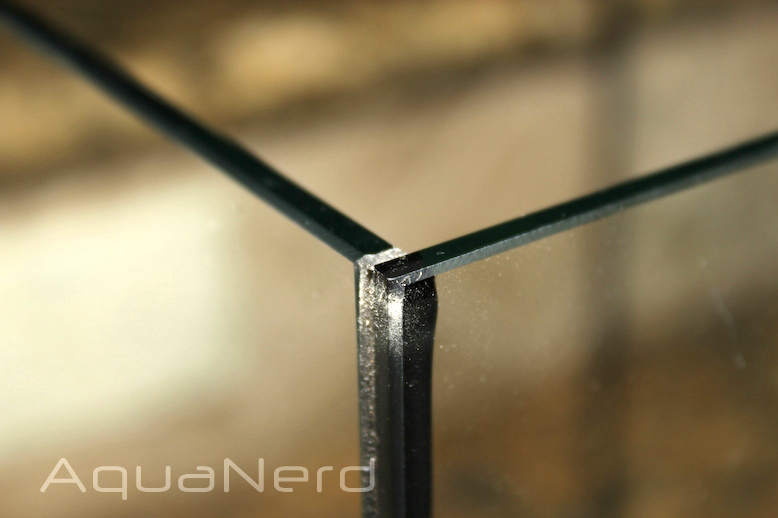 Moving on to the other hardware, the EcoPico comes with an LED strip light mounted to a metal arm. An internal filter is also included with the tank, though it's less of a filter and more of just a means to move the water around. It does house some foam material, but that's the gist of it. That said, it does mount to the aquarium with a magnet, which is a nice touch.
Priced at just $100, this tank is very affordable and very stylish, though the filtration and lighting will not be suitable for a reef setup. They are decent general purpose accessories that will get you started, but for corals you'll need higher intensity lighting and will have to rely heavily on regular water changes (stuff some of us do anyways).