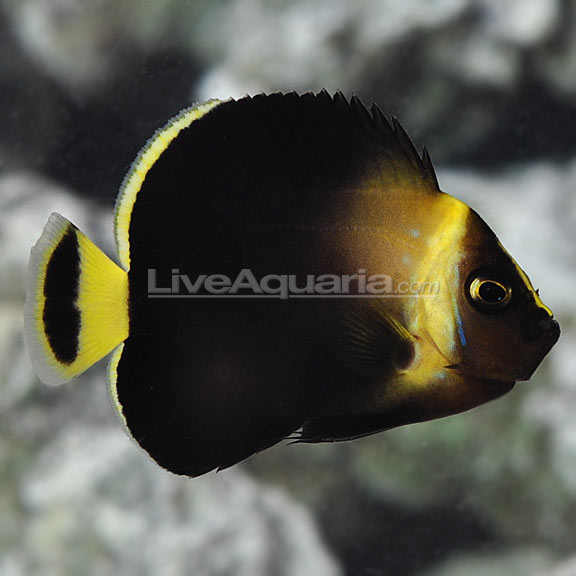 The crew at LiveAquaria have another world's first. They listed a captive bred maze angelfish (Chaetodontoplus cephalareticulatus syn.) on their Diver's Den section just yesterday, making it the first time ever the fish has been made available commercially, at least here in the US. A product of the famed Bali Aquarich, the captive bred maze angels made their world debut last August when angelfish breeding pioneer Wen-Ping Su shared images of extremely young angels on various social media outlets. These, along with the captive bred clarion angelfish literally set the aquarium hobby on its head, opening up all sorts of opportunities and potential for fish aquaculture.
Up to this point, the angel has enjoyed some serious pampering from Kevin Kohen, Director of LiveAquaria. He had kept the amazing little angelfish in his office aquarium for a few months now, fattening it up for some lucky buyer.
The retail price on this exclusive fish is around $2000, quite a bit less than the captive bred clarion but still a price not to scoff at.