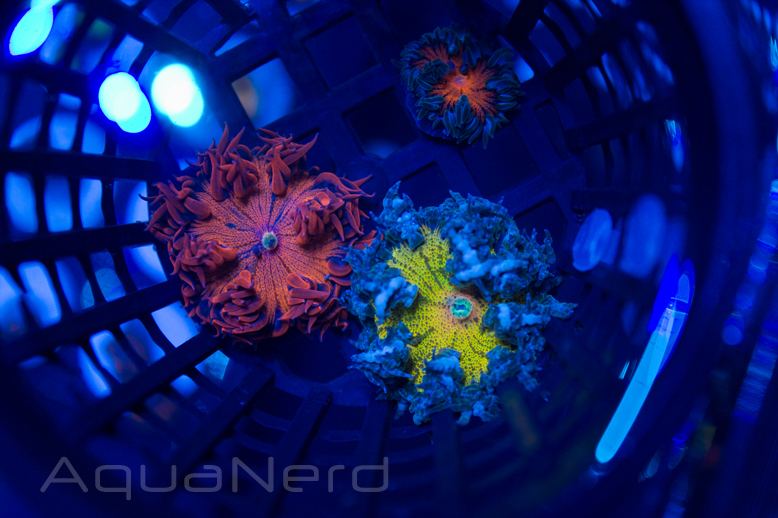 It took a little while to process all of the images, but here is our recap of the first annual Reef Currents event put on by the Marine Aquarium and Reef Society of Houston (MARSH). To call the show a success wouldn't be a stretch by any means. Sure, it didn't go off without a hitch or two, but all in all, the show was pretty good, especially for it being the first for the club.
To truly assess the show, it must be broken down into its two major attractions: the coral vendors and the speakers.
The speaker lineup was great. Reef Currents played host to John Coppolino, Matt Pedersen, and Bob Fenner…all well regarded speakers that each put on quite the talk. We didn't hear any complaints about the speaker lineup, and the rooms were pretty much full during each talk.
As for the vendors, this is where we felt there was a little left to be desired. There were only about a dozen or so vendors, though the quality was certainly there for the most part. We snapped tons of photos of all the great livestock, and even took several pieces home. While we would have liked to have seen a larger number of vendors, especially a better showing by the local stores, we were moderately satisfied with the overall selection.
Having gone to a number of trade shows, most notably a few MACNA events and a couple of Next Waves, it's hard not to have high expectations for every other show we attend. But the keys to remember with Reef Currents is that this was the first event and there is a steep learning curve for hosting these types of events. We know next year's show will be a lot better, and we're super stoked that the Houston area has finally got an annual show to call its own.