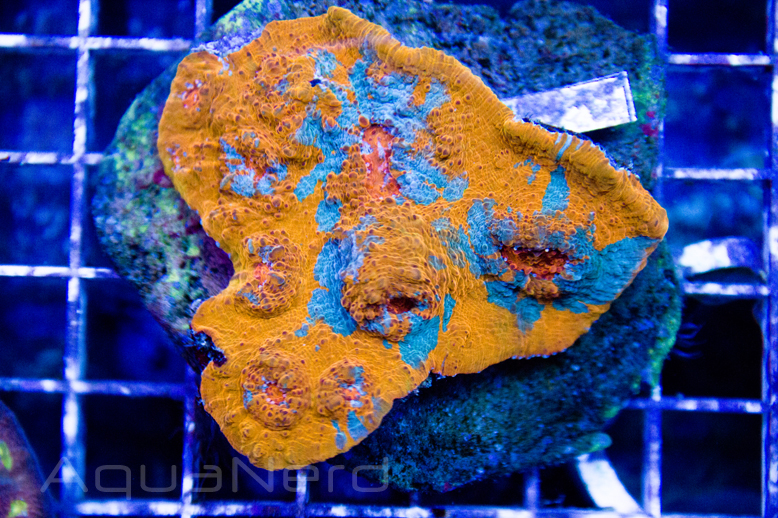 Besides hitting up Sea Dwelling Creatures on our tour of Los Angeles, we also spent a big chunk of time with Scott Fellman and Joseph Caparatta at their store, Unique Corals. During our visit, we walked up and down each and every coral raceway, gawking at all of the amazing livestock (which was predominantly corals) and picking Scott's brilliant mind for information about the store's operations.
Upon arriving at Unique Corals, we noticed that there was no sign, but we just knew we were at a reef junky's paradise when we saw the loads of equipment pouring out of the large overhead door of the building. Entering the facility, we knew this wasn't like your typical fish store, and it wasn't really designed to be. It lacks the retail store feel and has more of a wholesale operation look (at least currently).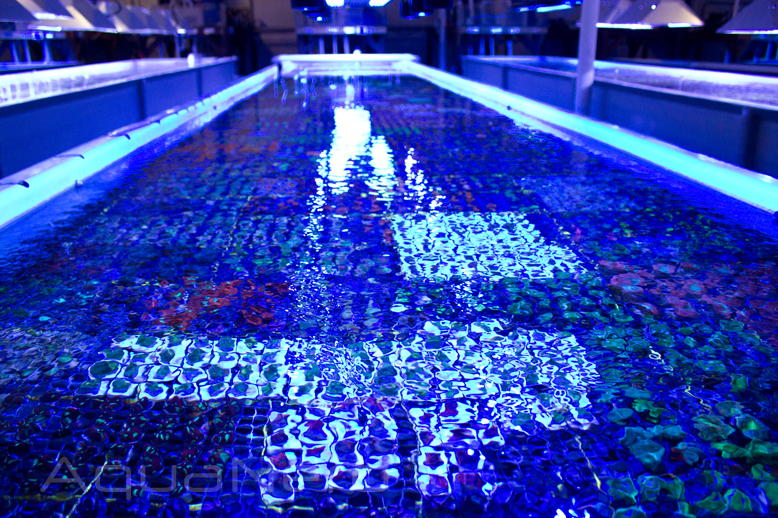 Entering the building, there's more of a small office space sort of feel, with offices on either side of a small corridor and a nano aquarium greeting customers. Passing through the door into the warehouse, there is a little ongoing construction as Unique Corals was currently in the middle of installing a pair of huge display reefs and a large cylindrical display. The idea is that these tanks will give the facility into more of boutique/store feel.
Getting past the future and onto the present, the warehouse portion of Unique Corals is simple in its design with a total of six 2000-gallon raceway style frag tanks taking up the bulk of the space. While only five of the six systems are currently up and running, Scott and Joseph have continued to grow into their facility. They originally started with three of these raceways, and with the sixth coming online in the very near future, they'll have effectively doubled their capacity with plenty more room to grow.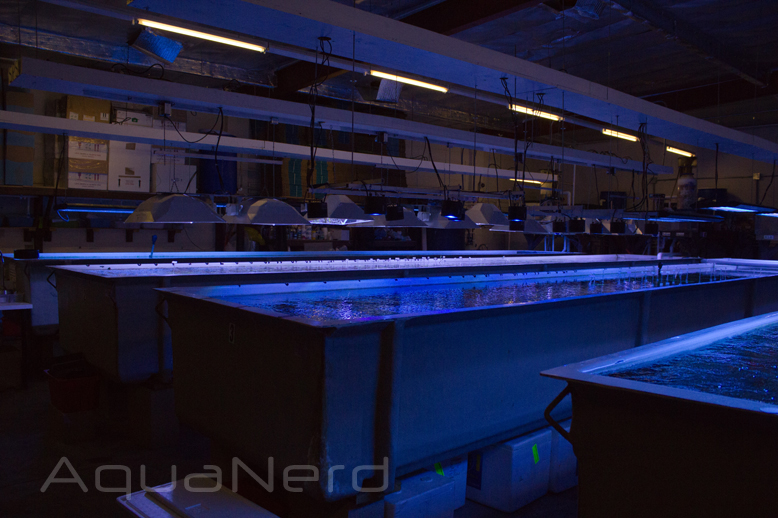 Each coral system is run independently of the others, and each is full of stunning corals. The corals are broken down into the basic groups, with SPS dominant in a couple of tanks, LPS in others, and a variety of softies making up the rest. To further break it down, new corals are placed in specific tanks for observation and to prevent contamination of the other systems.
Speaking of new corals, we wanted to also touch on the incredibly unique method that Unique Corals uses to operate. Instead of just cutting up new corals and gluing them on frag plugs, the crew takes a much more proper approach. Their corals are all aquacultured, maricultured, or sustainably harvested…which is a huge plus. On top of that,  the maricultured corals are all removed from their cement bases and allowed to grow out onto regular frag plugs and coral bases. The reasoning behind this is two fold. One, those maricultured bases usually have all sorts of stuff growing on them that dies off during shipping, so it makes no sense to keep them. The other reason is that coral pests like Acropora Eating Flatworms usually lay their eggs on the base of the coral, so if the base is removed, so too are the pests.
The other way Unique Corals stands out is that all of their corals are allowed to encrust onto their frag plugs. Additionally, any coral that isn't looking that great doesn't get sold. They are allowed to recover from any issues they may be experiencing. This method has led to there being thousands of corals at the Unique Corals inventory, though their website may only list a small portion of that.
The Unique Corals business model is one that we can really stand behind, and so far it seems to be working great as they continue to blossom into one of the premier coral suppliers in the industry.
Big thanks to Scott and Joseph for letting us hang out and tour the facility.