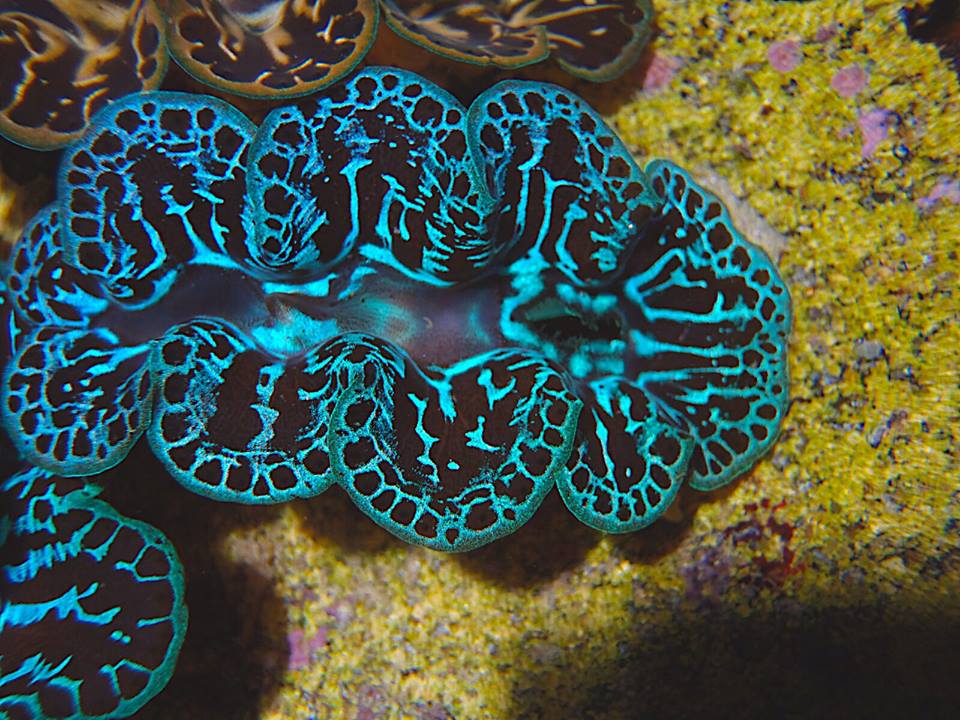 Thanks to the extremely focused efforts of one individual, the world of Tridacnid clams has been completely changed. We've been following the work of one Australian "super aquarist" who goes by the name Acro Al. He has been breeding clams at his home for quite some time now, sharing much of his journey with fellow hobbyists on social media. And because we're total clam junkies, we're totally excited about the fact that his babies are getting old enough to hit the market. What makes the news even more exciting is that this is the first time that fully cultured maxima clams have ever been offered in the aquarium trade!
To let the market fully dictate the price, this first individual, which is a total looker by the way, was posted in an online auction with a minimum reserve set at $250. The price quickly rose to well over $400 for this 40mm individual, which interestingly is about to turn one year old.
The clam is not availalbe to purchase by US hobbyists, as the permitting and paperwork hoopla is far too difficult to overcome at this point, but it's still groundbreaking news for the hobby.
First fully aquacultured Maxima clam IN THE WORLD!
Species: Tridacna Maxima (Röding, 1798)
Batch No. M1
Clam No. 001
Spawn date: 20/4/13
Shell Length: 40mm
Photo: Taken Top down, 10k globe. Clams look different side on through glass!
Care requirements: Please research online.
Auction end time:48 hours
Reserve: $250
Eastern states Airport collect fee: $40