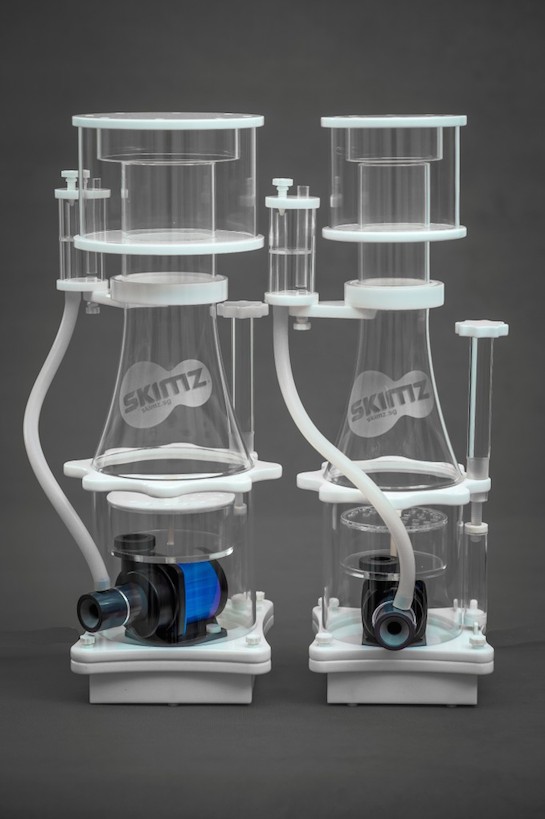 We've got news of another product that will make its debut at the upcoming Interzoo. Skimz Singapore has announced that they will be displaying a pair of small DC powered protein skimmers under the Mini Monzter moniker. These two new skimmers feature the smallest DC pump on the market which is crammed into a tiny footprint, along with plenty of other features like bubble plates and gently transitioning cone shapes. Like most of the DC pumps currently out there, the Monzter Mini's pump will have six preset speeds and a feed timer, allowing for precise control over water level and bubble content within the skimmer body.
Despite their minuscule size, however, the Monzter Mini skimmers pack quite a punch. The smallest model, the Skimz SN123 Monzter Mini, has a tank rating of 500L (approximately 131 USgal) and the larger model, the SN143, can handle tanks up to 900L (approximately 237 USgal).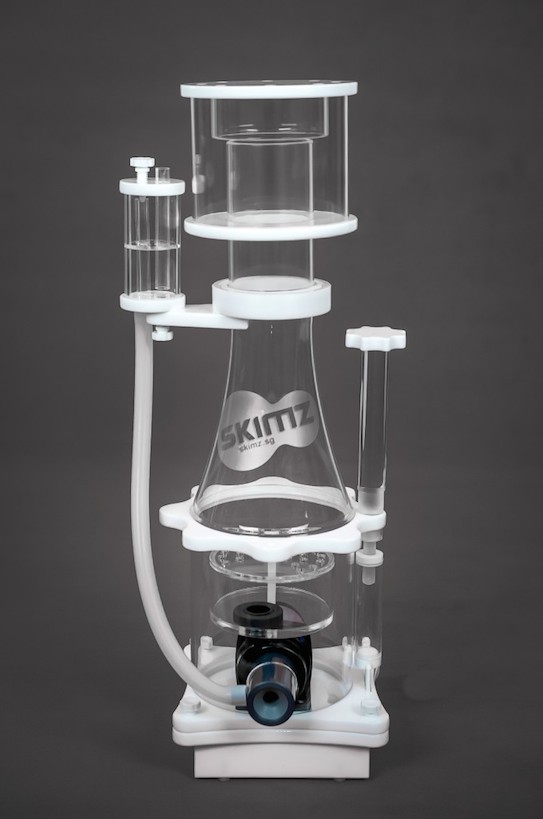 Skimz SN123 Monzter Mini protein skimmer specs:
Dimension: L163 x D187 x H490 (mm)
Body Diameter: 120mm
Pump: Skimz VSC1200 DC
Air Intake: 120 – 360 L/h
Total Watts: 6 – 12W
For Aquarium: up to 500L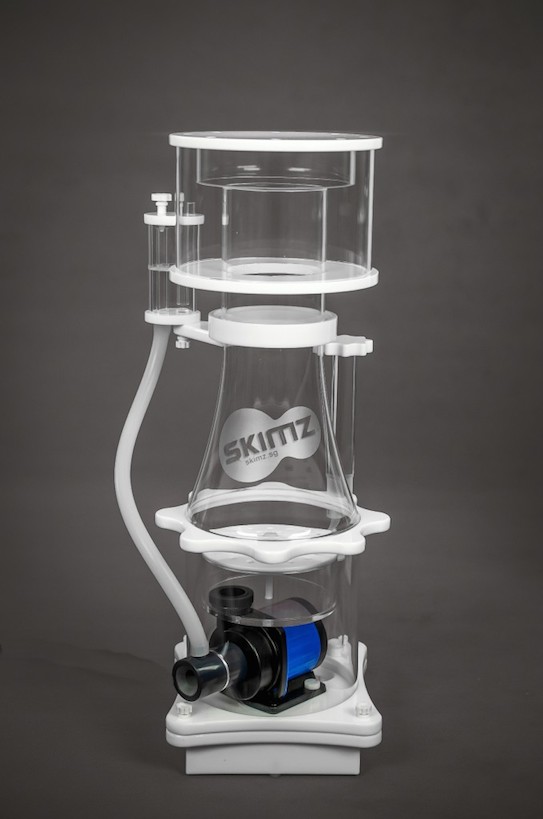 Skimz SN143 Monzter Mini protein skimmer:
Dimension: L188 x D196 x H490 (mm)
Body Diameter: 140mm
Pump: Skimz VSC2000 DC
Air Intake: 240 – 660 L/h
Total Watts: 9 – 18W
For Aquarium: up to 900L
Pricing and availability will most likely be announced at Interzoo.