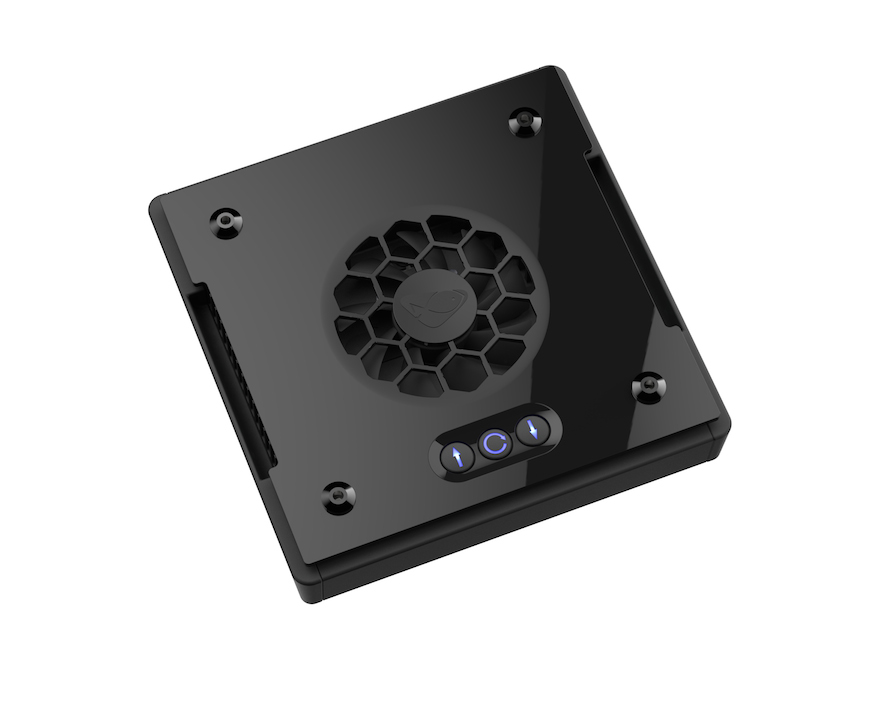 We've been dying to make this announcement for almost three weeks now, and the cat is finally out of the bag. EcoTech Marine is releasing their all new XR15w Pro, and as the lingo suggests, this version of the Radion is smaller than its XR30w brethren, offering up a single LED cluster but all of the same awesome features. A total of 21 LEDs fill out the lone cluster, and it features a full spectrum output with a touch of UV that has been optimized for coral growth.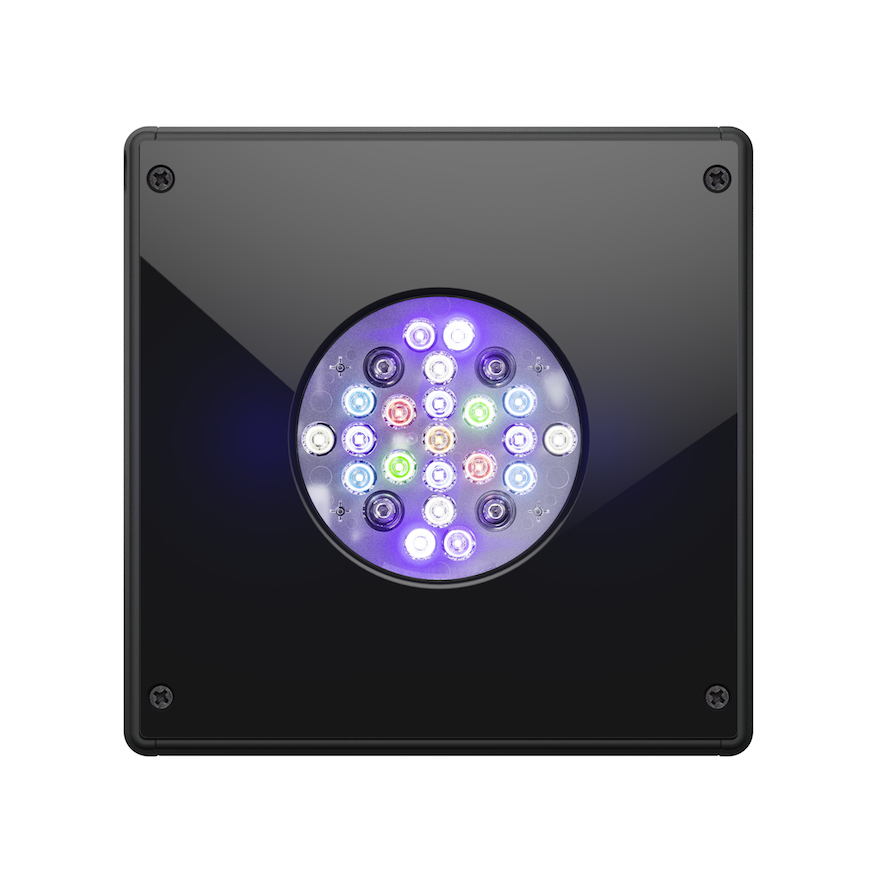 In terms of size, the new XR15 measures just 7″ x 7″ with an expected light spread of roughly 24″ x 24″. This spread is achieved by the standard issue TIR lens, which actually comes in two flavors, 80 degree and 120 degree wide angle. The maximum PAR levels are around 825 with a peak power consumption of 85 watts.
In typical EcoTech fashion, the XR15w Pro will be equipped with the same wireless technology that is found in other products of the brand. The on-board RF Module makes compatibility and communication seamless, letting the light work with other lighting and flow products via the ReefLink and EcoSmart Live software.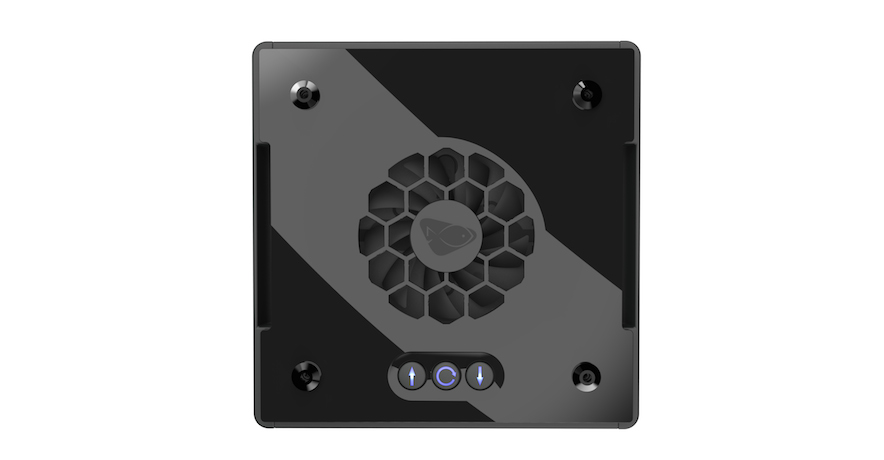 The XR15w Pro is also fully programmable right out of the box. Through the use of the touch sensitive buttons that sit atop the fixture, hobbyists can initiate a 24 hour customizable program schedule that includes independent day and night periods with a lunar calendar, acclimate mode for easy integration into your aquarium setup, and weather simulations.
As we've all see, Ecotech Marine has been quite busy this year, already releasing their 3rd generation Radion XR30w back in January, and apparently working on a new mounting bracket for the Radion LED fixtures, called the RMS Mounting. There isn't any official information about these mounts just yet, but they were demoed at Interzoo 2014 and we'll be covering them as soon as the official word gets out. Until then, let's just sit back and enjoy the possibilities with this new XR15w Pro.
The price for the XR15w Pro is set at $449.