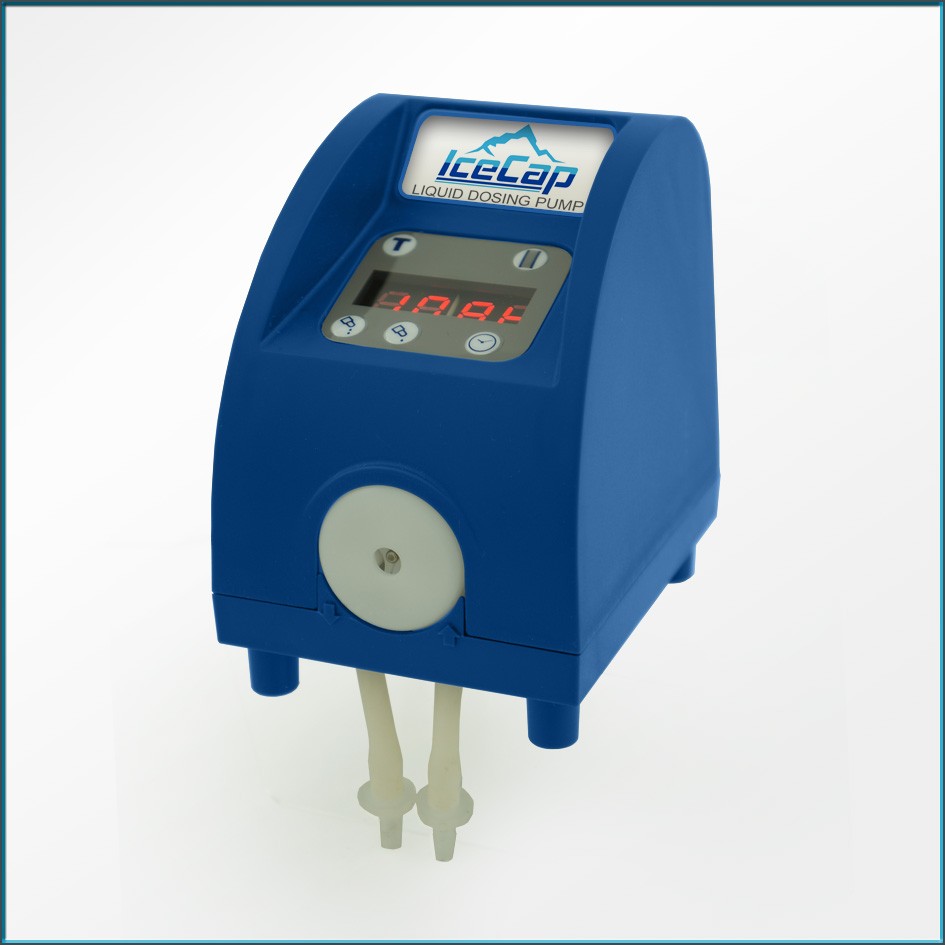 The IceCap brand is continuing its expansion with the release of their new single channel dosing pump. Based on the popular peristaltic pump design, the IceCap Liquid Dosing Pump is great for adding all sorts of supplements to your aquarium, including two-part supplements, kalkwasser solutions, top off water, and pretty much any other type of liquid. The pump will be offered in the form of a master unit, seen above, and a slave unit that presumably lacks the onboard controls. Instead of those controls, it will receive all of its operating instructions from the master unit, and up to four units can be linked together.
The Liquid Dosing Pump can dose anywhere from 1-99ml of solution per cycle, with a maximum of one cycle per hour and a minimum of one per nine days.
As for other features, the dosing pumps have a Delayed Mode Operation which prevents the dispersal of liquid whenever the unit loses power, being especially useful when more than one dosed is being used. Additionally, the doser can be calibrated in order to keep up with its accuracy and it even has a service door latch that makes maintenance quick and easy.
IceCap's dosing setup will run $79.