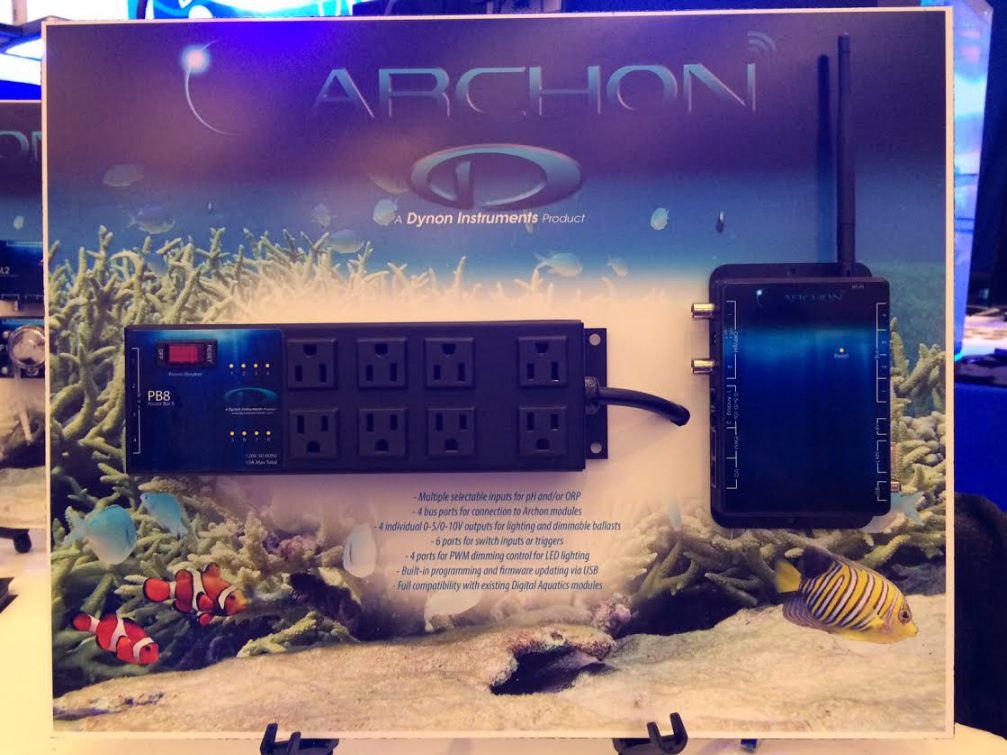 Unveiled this weekend at MACNA is a brand new controller setup, the Archon, which will for the first time ever bring Cloud-based technologies to the Digital Aquatics family. In addition to the cloud, the Archon will include both wired and wireless network technologies built into the controller, and everything will be programmed via Linux based source code. These two features alone will give the Archon so much more flexibility over its predecessors, the Digital Aquatics ReefKeeper.
Because the controller is so web friendly, Digital Aquatics is shying away from the display units found on controllers for so many years. Everything will be web based, and with the use of iOS and Android apps, users will be able to effortlessly control and monitor everything on the go.
On top of all that, Digital Aquatics will be releasing firmware updates to convert the ReefKeeper Lite and ReefKeeper Elite to remote displays. Also, the Archon unit is fully backwards comparable to the entire offering current modules.
The new controllers will start shipping in October and the new dosing pump module is set to ship starting in mid-September.
The Archon controller will have the following features:
Wireless and wired networking built in
2x ph/ORP selectable ports
2x 0-5v/0-10v selectable ports
4x PWM ports
4x BUS (communication) ports
6v power input (designed to be used with a batter back up to run essential items needed during a power outage)
1x USBport (unit ships with a 4GB micro USB flash drive)
1x PowerBar 8(8 plug power controller with metal case