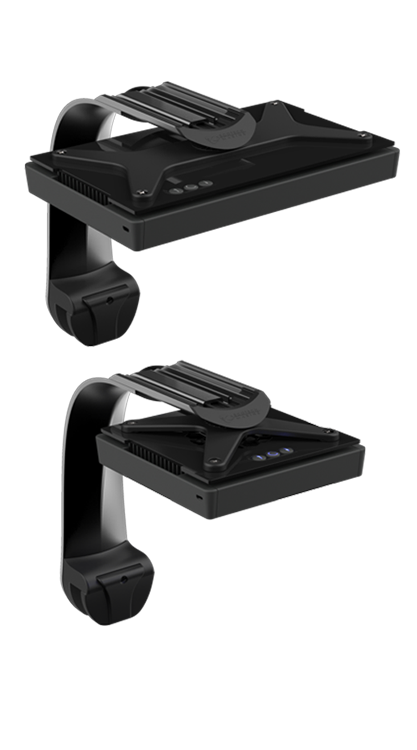 EcoTech Marine is accessorizing their Radion LED fixtures, releasing one of the best and most functional mounting systems the lights have ever seen. Available in two different kits designed specifically for the XR30 and XR15 models, the RMS mounts are perfect for mounting individual lights over rimless and standard aquariums, and they can even be linked together to create a single long fixture. Each kit contains multiple sliding rails and an X-bracket that can be rotated to provide a ton of different mounting options for the Radion wherever the light is needed.
The RMS mounts are made of heavy duty plastic and metal components, and the setup has a built-in cord management system that discretely guides the power cords out of sight. The mounts are designed for multiple applications, almost a one size fits all approach, but for those extra large aquariums, EcoTech has an extended rail and U-mount system. Two mounting arms can be linked together with a numerous rails, and there is even a dual rail system. There was obviously plenty of forethought built into these mounts, and EcoTech has made them so modular that if a pre-fab kit doesn't suit your needs, a custom kit can be built from scratch. With the extended rail configuration the RMS can even be used on euro-braced aquariums.
Pricing and other details to follow soon, but the kits are currently shipping to retails nationwide.