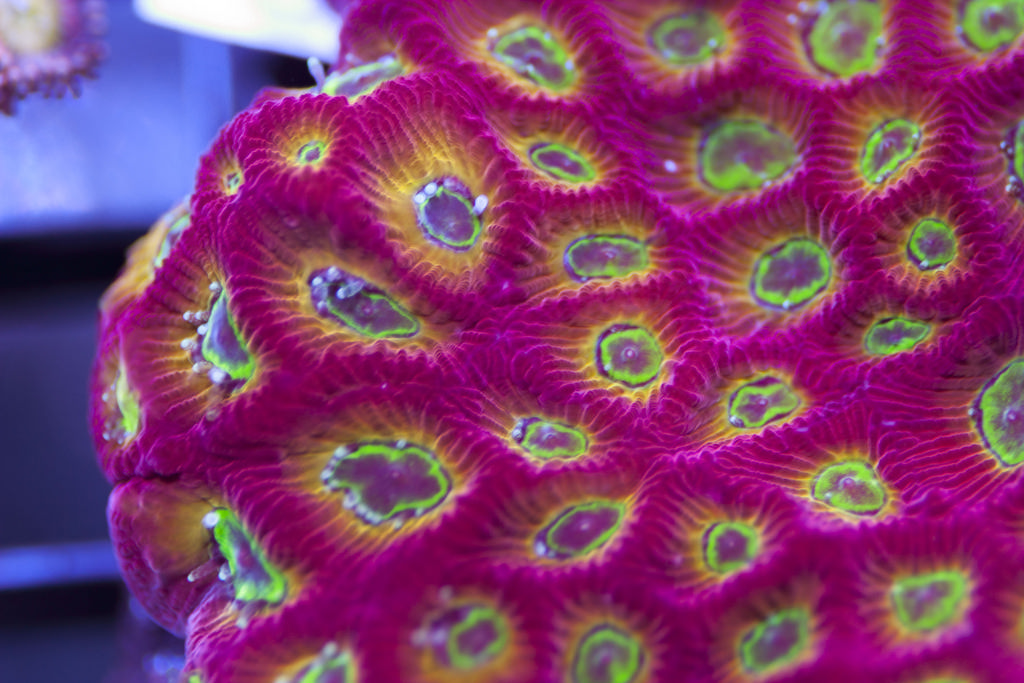 Setting faces to stunned! We always love sharing hot new corals, and this one is absolutely unbelievable. Arguably one of the best releases of the year, this unnamed favia comes to us via Exclusive Corals, an online retailer who recently shared the image on their Reef2Reef page. The coral sports a deep red hue, reminiscent of the war corals that found intense popularity in years past, and it is accented with the yellow, purple and neon green colors make up the coral's "eyes".
While the details of this coral have yet to be finalized (e.g. name and price), two decent sized frags have been cut for a future availability. They both appear to have five or more mouths, which is nice considering how fragging usually goes in this hobby these days.
If you're as in love with this piece as we are, be sure to snatch up one of the limited release frags in a hurry, because we all know they won't last long.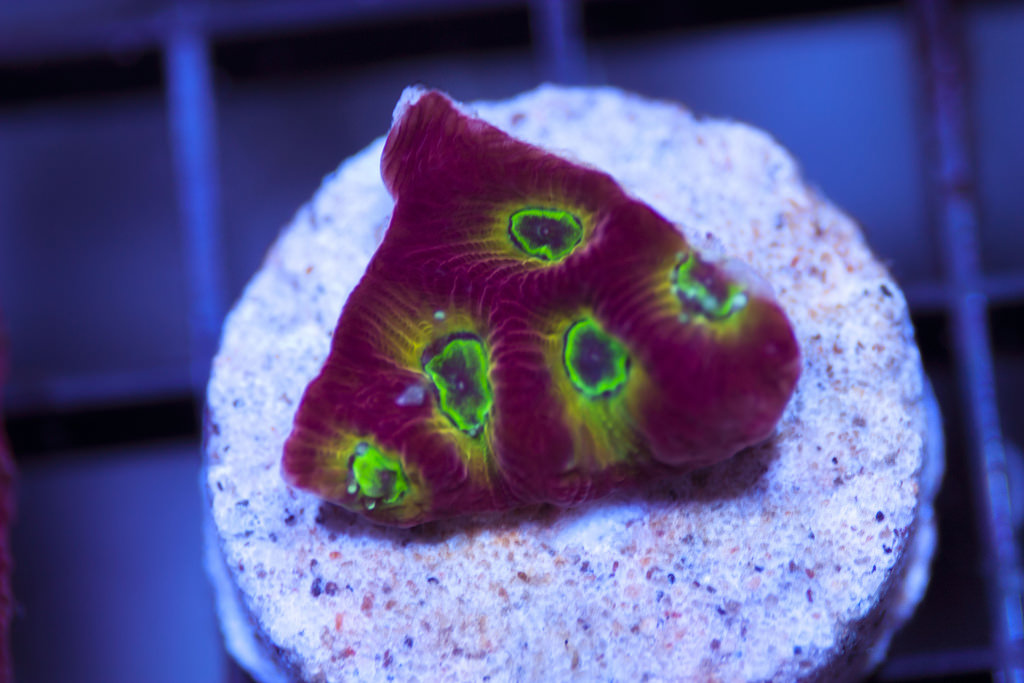 And for the record, we'd be tickled to death if this coral went without a designer name and designer price tag. We understand corals of this caliber command a high price, but we'd love to see a shift in the status quo of coral naming back to a more old school approach…that being no fancy names for colorful corals.