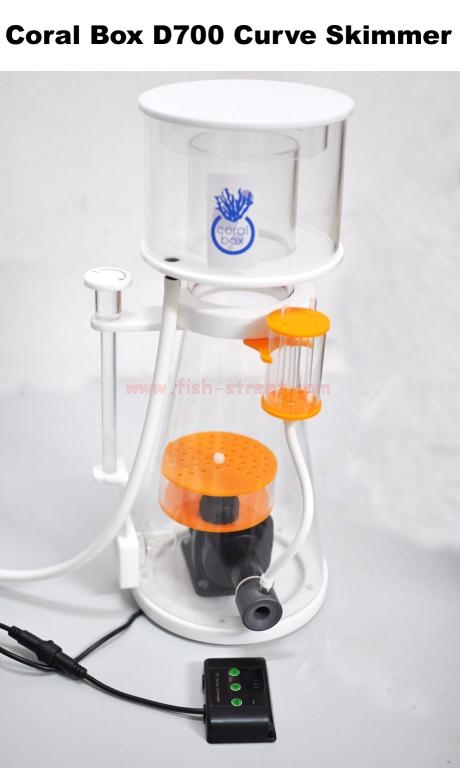 Jebao is making its first foray into the protein skimmer department with the release of their DC pump powered D700 Curve Skimmer. Based on the same controllable pump line we've seen over and over again from RLSS, Jebao isn't doing anything groundbreaking with the new D700 and subsequent models, but they are bringing in a DC controllable skimmer at a sub-$300 price point. The D700 Curve is priced at $275, and is fitted with an under mount DC3000 pump and all of the usual bells and whistles we've come to expect on cone shaped skimmers.
The pump is adjustable to six different speed settings, which can be controlled via the included controller or a properly equipped aquarium controller. Additionally, the DC3000 has a soft start function and a feeding timers that shuts it down when triggered.
Reef Breeders, who are marketing the skimmer, state that the D700 is suitable for medium to well stocked tanks up to 200 gallons in total water volume. The skimmer has a base diameter of 8 3/4″ and a height of 21″ with the cup. While the D700 is immediately available, future models will also fill out the line. We don't know how many or what sizes will be available, but we've read that at least one more model will come in at $500.
For more info, please visit:
Reef Breeders and Reef2Reef.