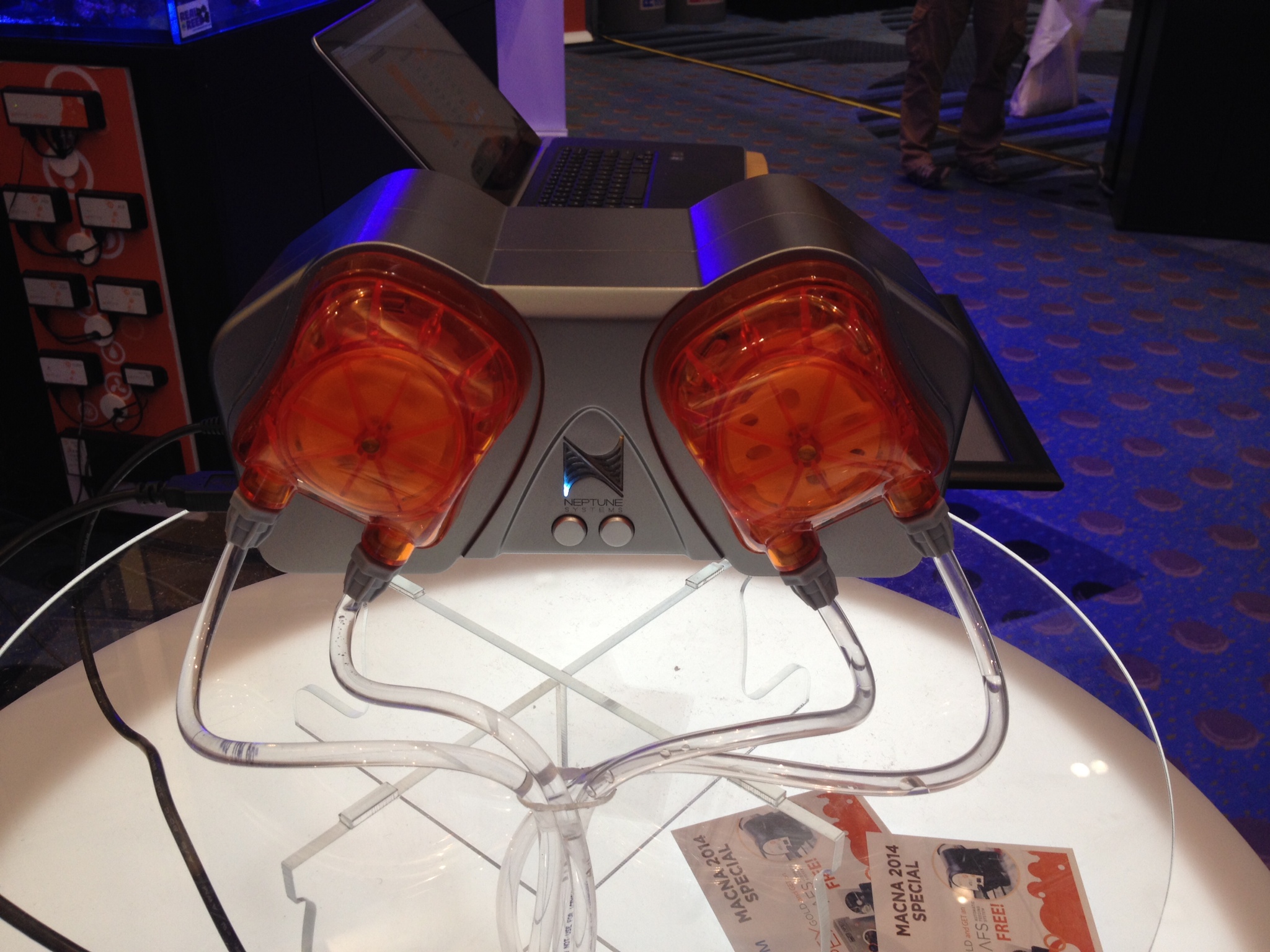 Neptune Systems is conquering the aquarium controller accessory world yet again. Here at MACNA 2014, they are introducing their new DOS system, which consists of a pair of dosing pumps and a dual chamber reservoir to hold all of your top-off water or supplements. The two peristaltic dosing pumps are combined together in a single housing and they connect to any of the Apex controllers via the AquaBus.
As with any Apex accessory, the DOS pumps are controllable via any of the Neptune Systems interfaces, such as the Fusion dashboard, which gives them unrivaled functionality. And besides straight up dosing of supplements or water, the system can also be programmed to perform automatic water changes, as demoed at their booth and the photograph immediately below.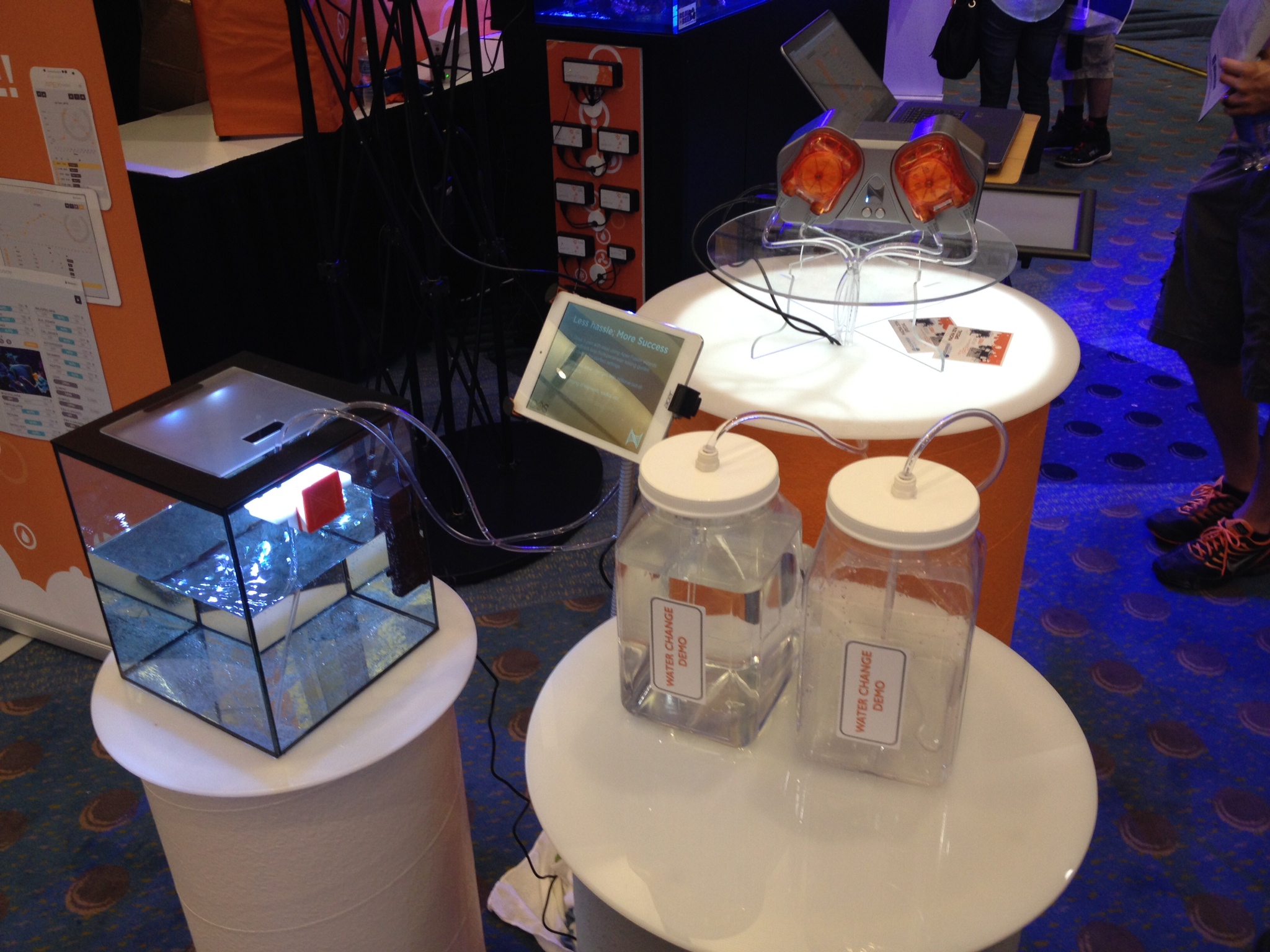 We will update with more of the feature and functionality of the DOS system as the show progresses. After all, this is just day one and we have to pace ourselves.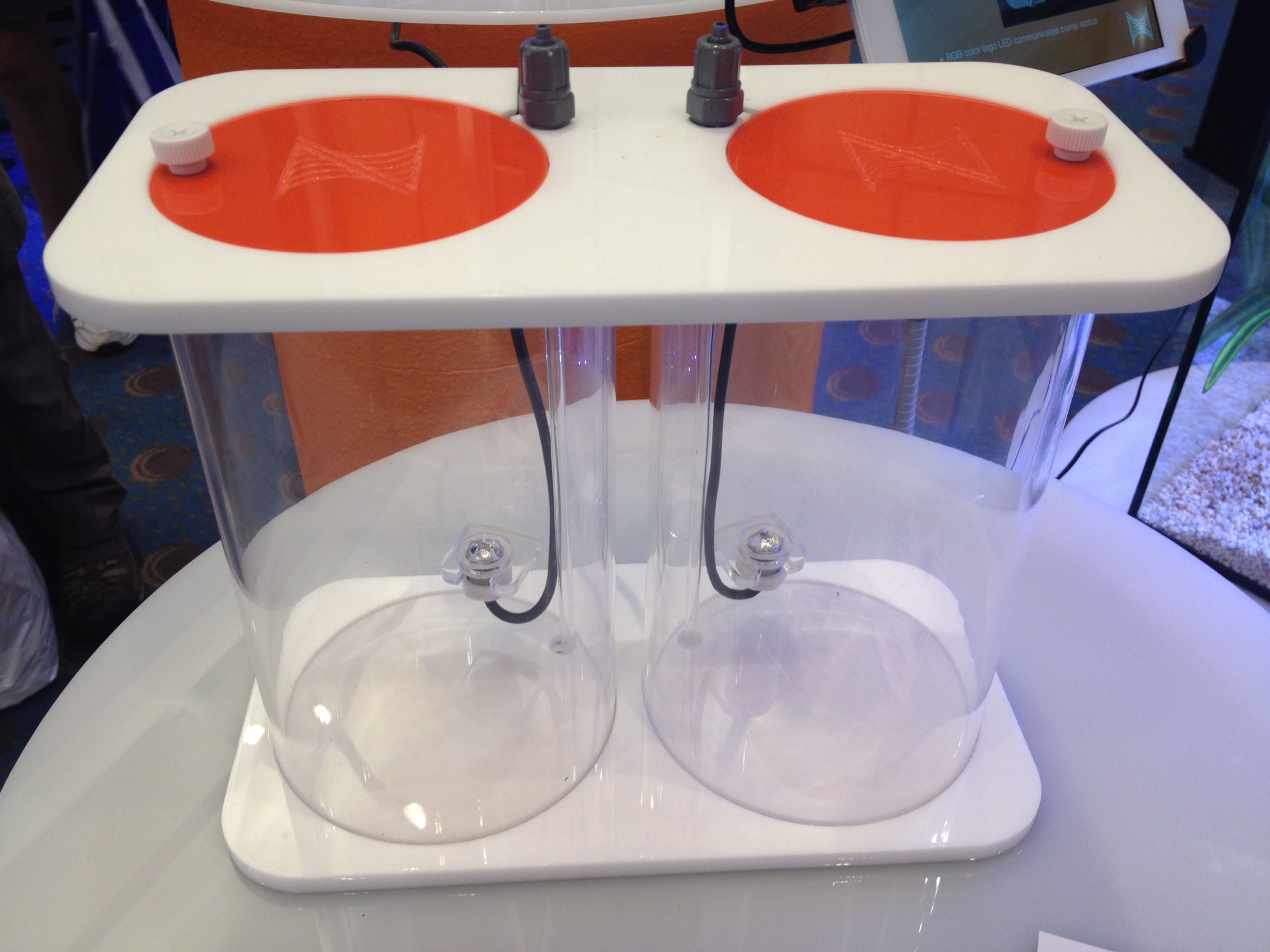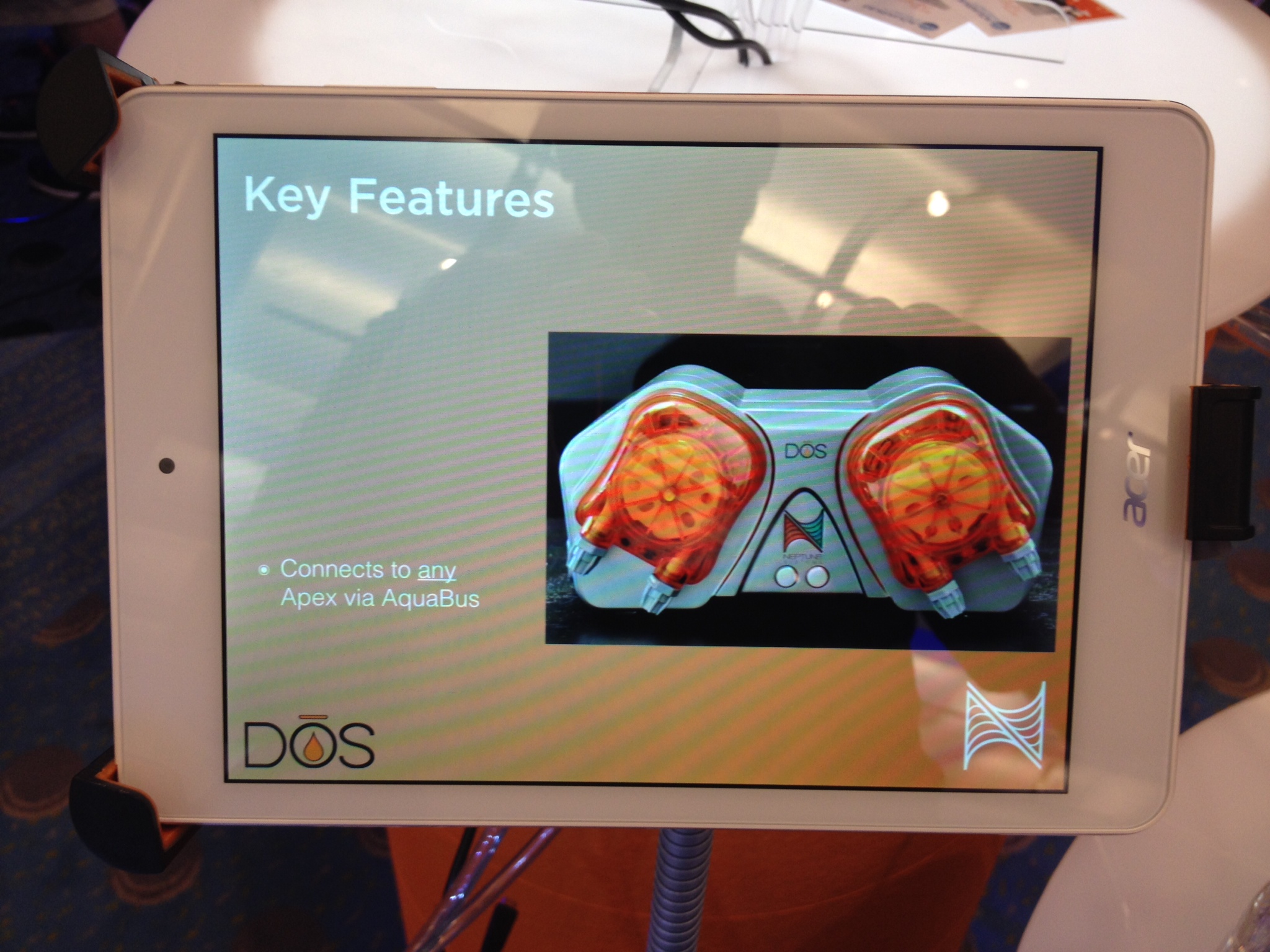 Photo credit goes to Ben Johnson