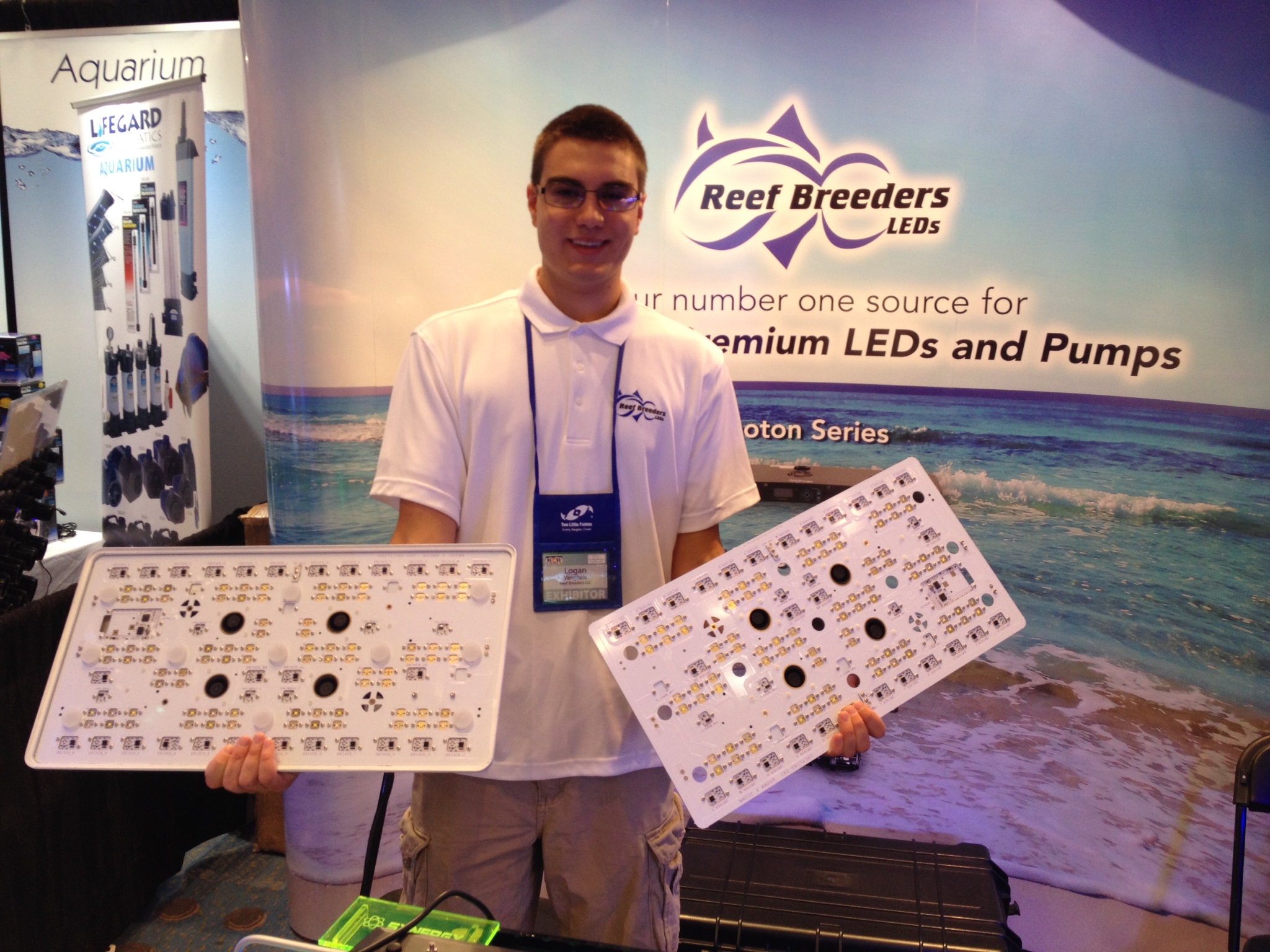 The new products are rolling out of MACNA in a hurry. The first up on our list is the new SuperNova LED from Reef Breeders. The fixture sports a really sleek carbon fiber housing that lets the rather large fixture weigh next to nothing. In addition to a unique aesthetic, the SupeNova will possess an integrated wireless controller that wrangles in the power of 10 independently controllable channels that feature the latest in Cree, Luxeon, and custom LEDs. The fixture measures 24″L x 12″W x 1″H and is said to be able to cover a footprint of 36″x30″ with ease.
The layout for the SuperNova is said to have taken several years of research and testing on multiple mature reef aquariums. This has also led to ReefBreeders avoiding cool white LEDs, which are persistent through the hobby, favoring to go with neutral whites due to their better coral coloration. Making up the rest of the LEDs are a "multitude of 430nm violets", as well as other spectral specific diodes which will be announced more in detail once the product goes on pre-order. Another nice feature of the SuperNova is modularity. It is said that users can change the layout of the LEDs at will, including the LED color choices. So, if you want cool white LEDs, you can certainly use them in this fixture.
Besides those features, the SuperNova also has integrated drivers, which means fewer power cords and external distractions that just get in the way.
The light will go on pre-order a little later this year for around $700 to $800.
Photo credit goes to Ben Johnson