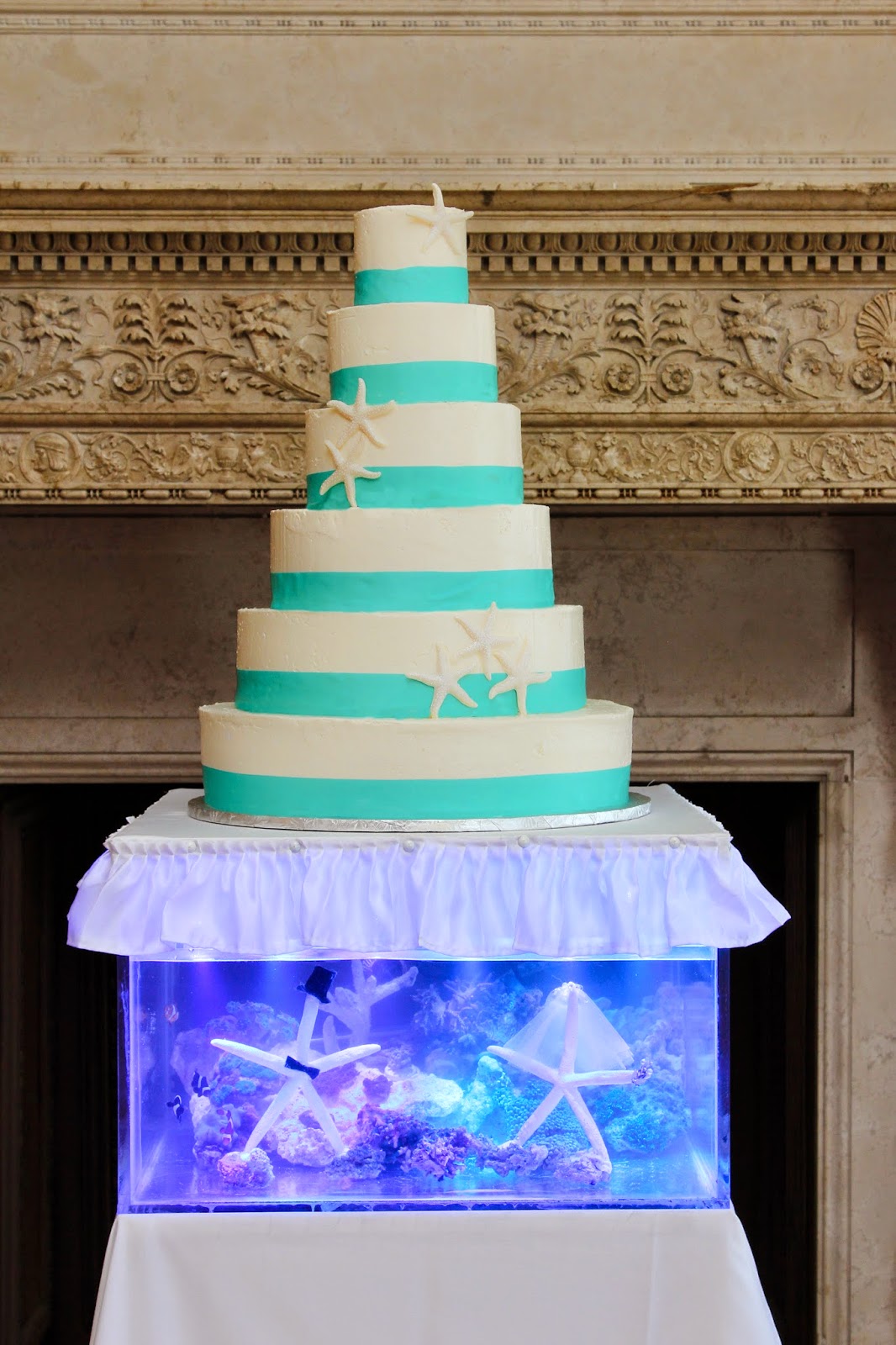 Somehow, we've become a collector of reef aquarium wedding cake stories, and if the tanks keep turning out like the one we're featuring today, then we probably won't stop anytime soon. Melissa, who goes by the handle Munchie1976, let us share her wonderful wedding cake from her ceremony back in May. The beautiful cake and the stress it added to the wedding are both well documented in her Reef2Reef thread and her personal blog, but seeing as how it all came out, the tank was well worth it.
As the story goes, the acrylic aquarium was fabricated by the groom's father and it was everything a DIY'er could hope for. An all-in-one aquarium complete with rear filtration, powerheads, DIY LED setup, and a wooden canopy of sorts designed to hold the cake up off the water. Some fabric was fitted to the tank to help it keep in line with the wedding colors, and it was filled with plenty of life for guests to both recognize and enjoy. The most quirky and fun feature of the aquarium, at least in our opinions, were the cake toppers – a pair of starfish dressed up to look like a bride and groom. Obviously, they didn't make it to the top of the cake, as Melissa felt they would best serve their purpose within the aquarium.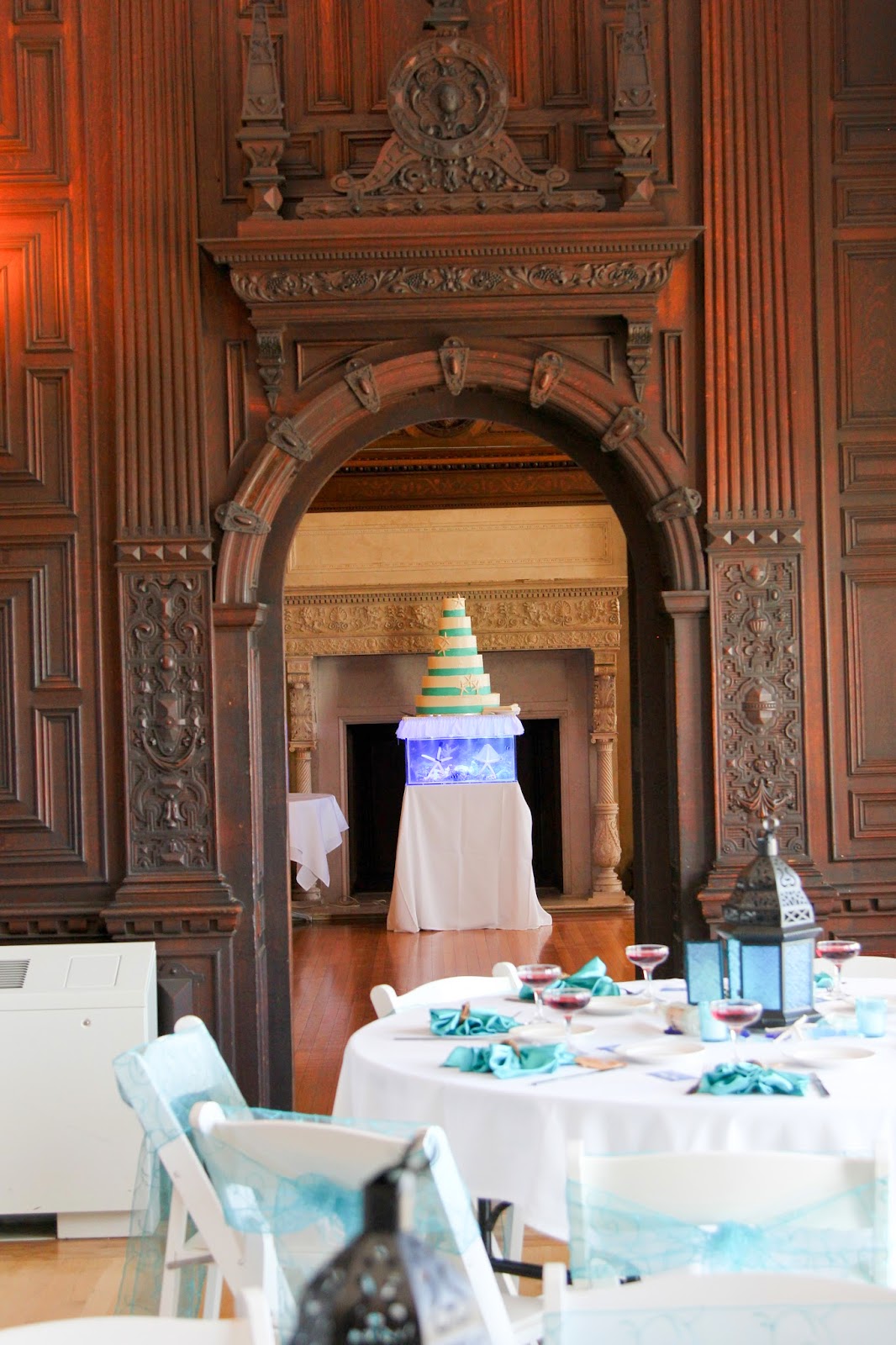 We all know how stressful weddings can be, and having a reef tank front and center only added to that stress. Besides having to deal with caterers and random last minute loose ends, there was a bit of a confusion with the temporary inhabitants of the aquarium…the fish and corals. Melissa had thought that she had secured a source for borrowing the livestock for the day (offering to pay for any losses), but when the fish store folks sent back an RSVP declining the invitation, that sent her scrambling for fish and she only had a limited time to act. Fortunately, another store stepped up for her in a big way and the wedding cake reef tank went off without a hitch.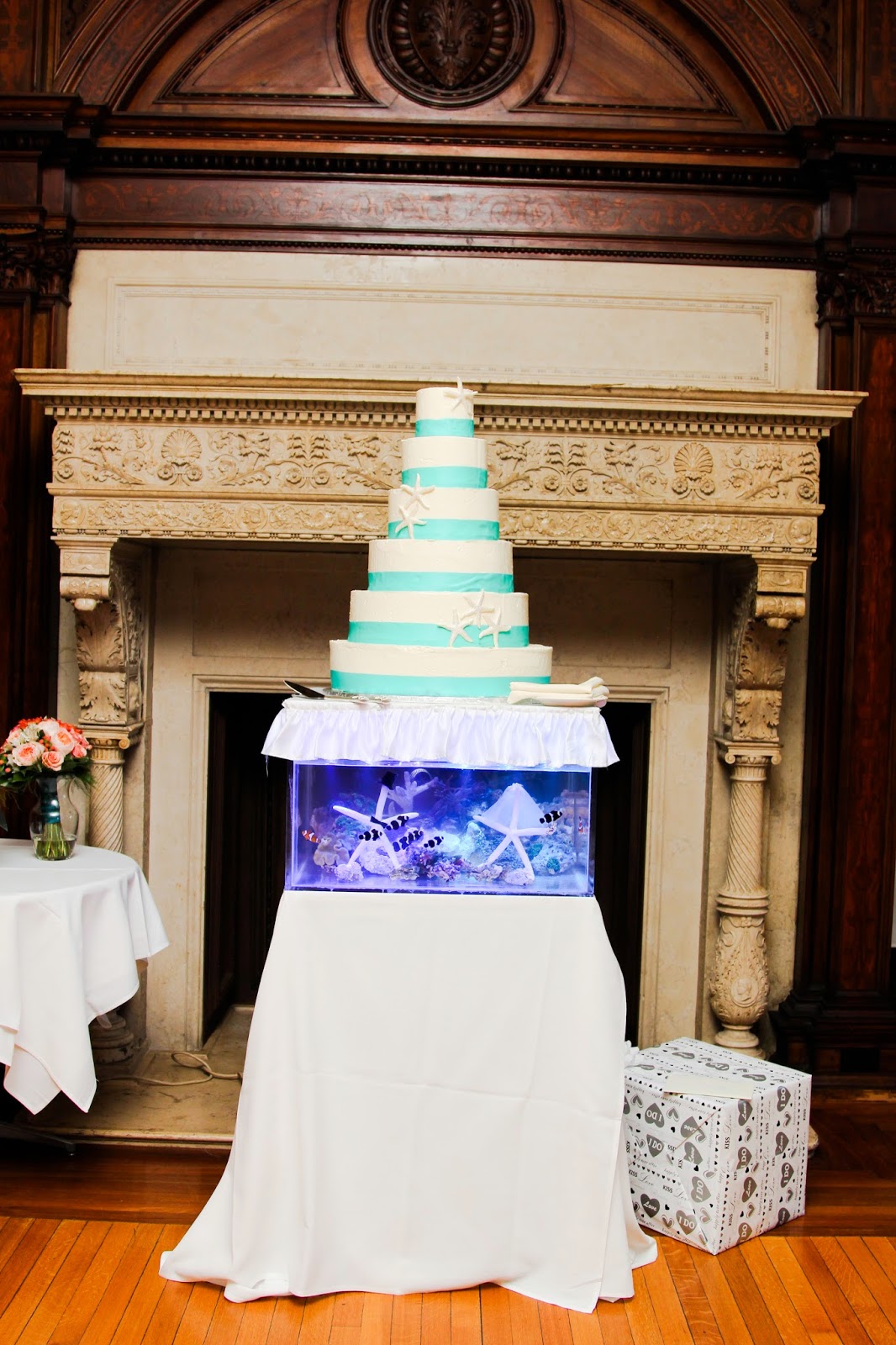 Special thanks to Sarah Harper for informing us of this awesome aquarium.