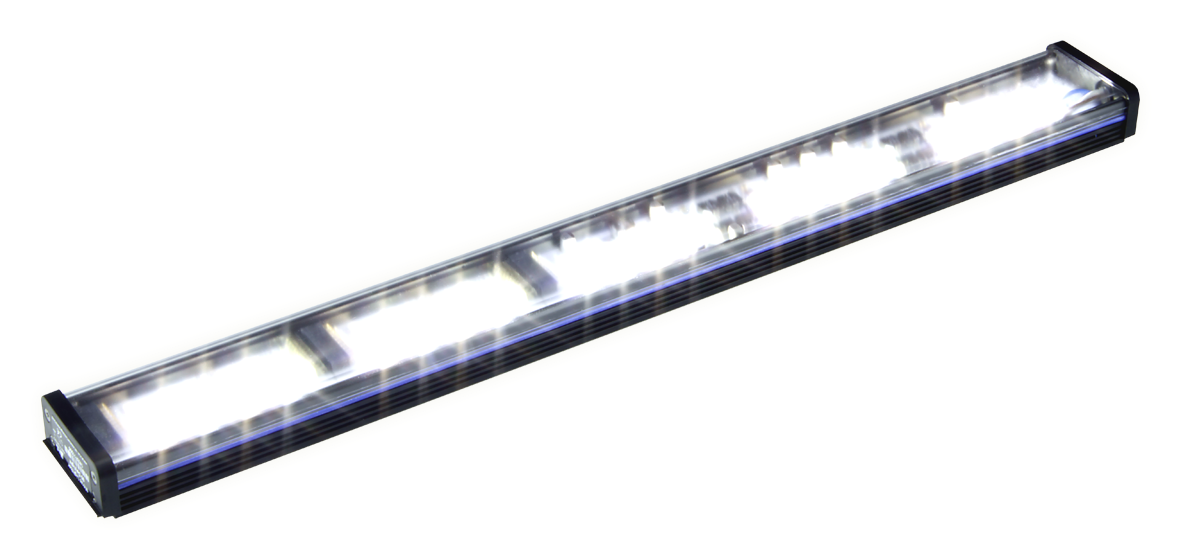 GHL is updating their Mitras Lightbar for 2014 by offering them up in one brand new color configuration and two new sizes. Where the first generation of the Lightbar saw its smallest fixture tipping the scales at roughly 60 cm in length, or just under two feet, the new nano models will be suited for 40 or 50 cm aquariums. This is a good move to hit those smaller desktop nano aquariums that are all the rage these days, and nano owners could certainly appreciate the access to this high end LED striplight.
As for the new color, the Mitras LED striplight will now be available in a deep actinic. Prior to this release, the Lightbar was only available in a daylight (freshwater), actinic (saltwater), and an ocean blue (mix of fresh and salt) configuration. This new color offers up the deep blue that has become synonymous with reef aquaria and it gives users more options for color blending and bolstering coral coloration.
The Mitras Lightbar fixtures for 40 and 50 cm nano tanks are currently available in the GHL webshop, and the deep actinic models will become available in mid-October.
Features common to all models:
Selected high-power-LEDs of Cree, Osram and SemiLEDs
Lifetime of at least 60,000 hours
High quality LEDs with at least 122 lumen/watt (white LEDs)
13 different lightbar lengths
120° reflectors
Can be operated standalone or with a ProfiLux controller
Controllability of 5 to 7 LED channels (depending on lamp model)
Individually set up the light output and color according to personal desires
Storm, rainy day, cloud, tropical, and twilight simulations via the ProfiLux controller