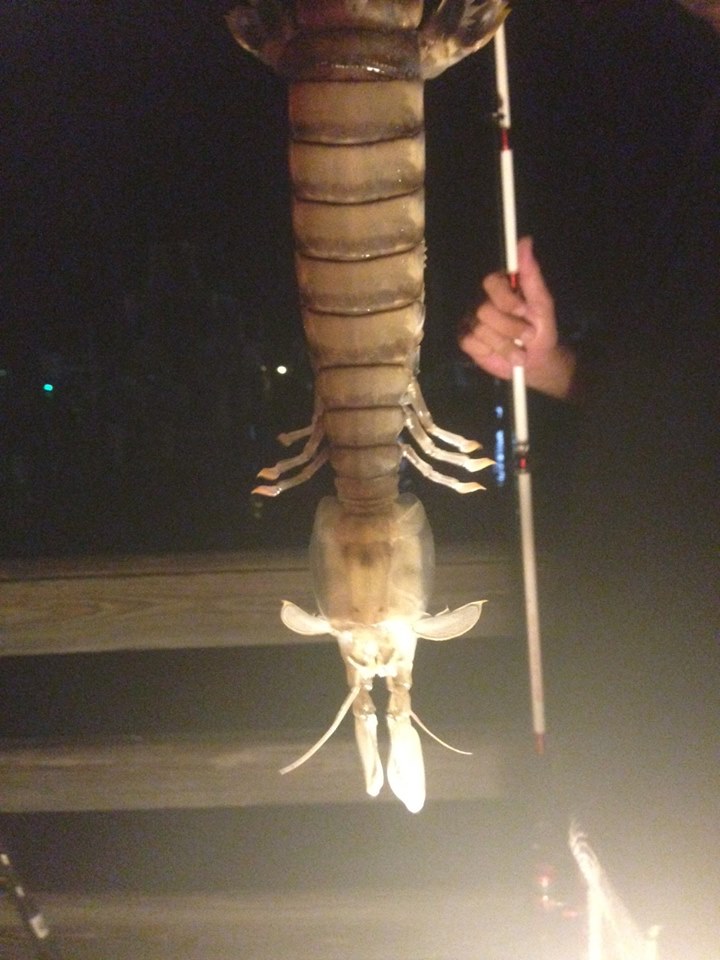 Well isn't this just the scariest thing to behold? A fisherman in Fort Pierce, Florida hauled up a massive mantis shrimp while doing a little nighttime angling. It appears as though the stomatopod was hooked through the tail (there is a treble hook just above the tail in other photos posted online), and it was estimated to be approximately 18 inches. When the shrimp was pulled up onto the dock, it was striking at its own tail, presumably in an attempt to escape capture. So the fisherman grabbed it by its back like a lobster, trying every way to avoid the business end of the very dangerous critter.
Scientists haven't been able to identify the species just yet, but they are supposedly pouring over the images that have been posted online in order to get an idea of exactly what was caught.
Images and story pulled from the Florida Fish and Wildlife Conservation Conservative Commission.