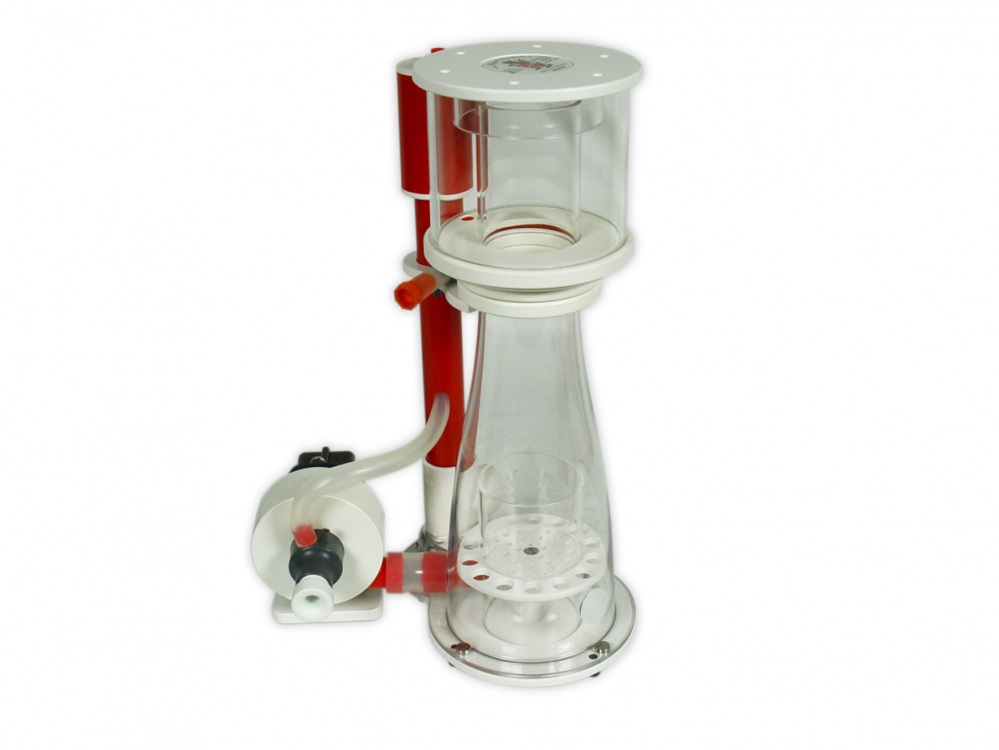 Have a sub-100 gallon aquarium but love high end protein skimmers? Well, Bubble King may have something you'd be interested in. Riding on the backs of their popular wine glass bodied protein skimmers, they are introducing the smallest member of the lineup yet, the Double Cone 130. Like its larger brethren, the 130 sports the elegant, softly coned shaped that is overflowing with tons of features and plenty of that quality that has made Bubble King a staple in the marine aquarium hobby.
The new Double Cone 130 is suitable for aquariums up to 300 liter (just under 80 gallons), using a Mini Red Dragon 300 pump that is capable of numbers like 400 l/h air and 600 l/h water intake. Of course, these numbers can be dialed down to roughly half of each by adjusting the intake nozzle. The skimmer body measures out to be 8.7″L x 6.3″W x 17.9″H without the pump. The pump can be mounted two ways, either 90 degrees to the riser tube or on the opposite side of the skimmer body. Either way, the pump adds another 2.5-4.7″ to the overall width of the skimmer.
The Red Dragon pump is available in 230v for European hobbyists and 110v for aquarium keepers in the US. In either situation, it draws about 16watts at full capacity. The price is set at 595 Euros.