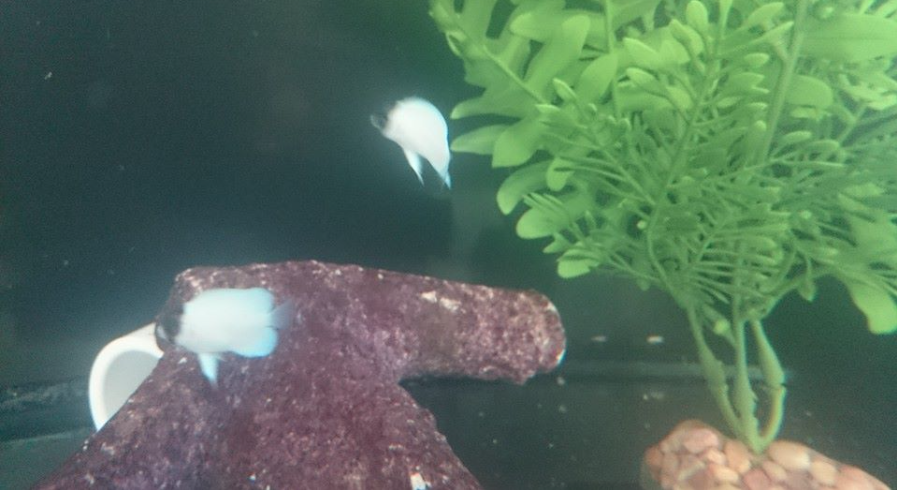 The big news out of MACNA this years was the announcement of the captive bred masked angelfish, Genicanthus personatus. It was a truly momentous event for the aquarium hobby, and just a couple of months removed from the show we've got our first CB masked angels hitting the market. Keep in mind, however, that the sudden availability won't mean the fish are readily affordable by the masses. Gonzo Corals shared the news that they have two of these holy grail angelfish up for grabs, being sold for $19,500 a piece or $30,000 for the pair. That's been the going rate for the wild-caught G. personatus for as long as we can remember, but given a live arrive guarantee and their captive bred status, this actually a steal.
According to Gonzo's listing, the two fish are eating Larry's Reef Food "like champs" and will be shipped by marine fish professionals out of a facility local to his shop. The fish won't be available until the week of October 27th (next week).
To inquire about buying the fish, email Gonzo on his website (link above) or hit him up on his Reef2Reef page.