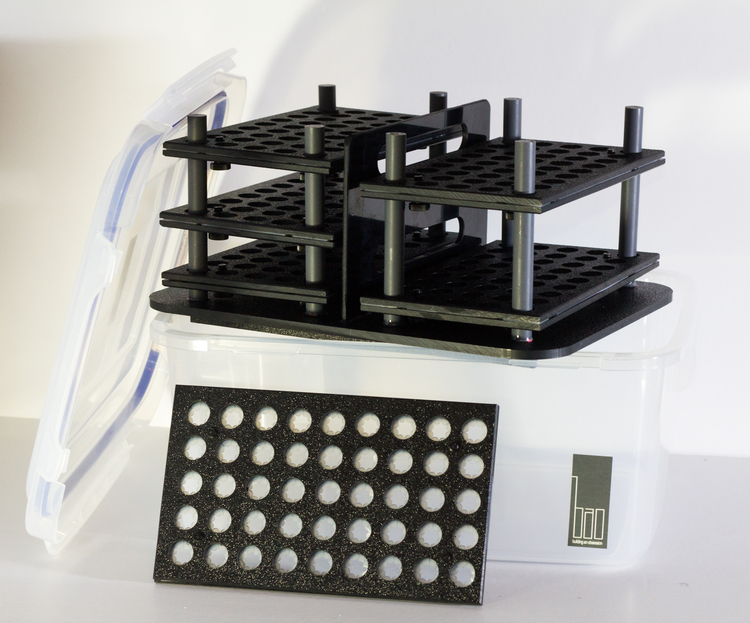 Here is a nifty portable frag rack that should make trips to the local frag swaps a whole lot more convenient. Building An Obsession, an acrylic fabricator that has lots of sweet goodies, showed this off a little while back, and it is completely awesome in a number of ways. For one, this frag frack stacks numerous shelves on top of each other, but keeps them separated thanks to the holding post design. The trays can be set at varying distances, allowing for space for taller frags or for numerous trays to be stored closer together. The design of the post also locks the trays in place, preventing them from falling on top of the corals on the shelves below. But that's not even the coolest feature.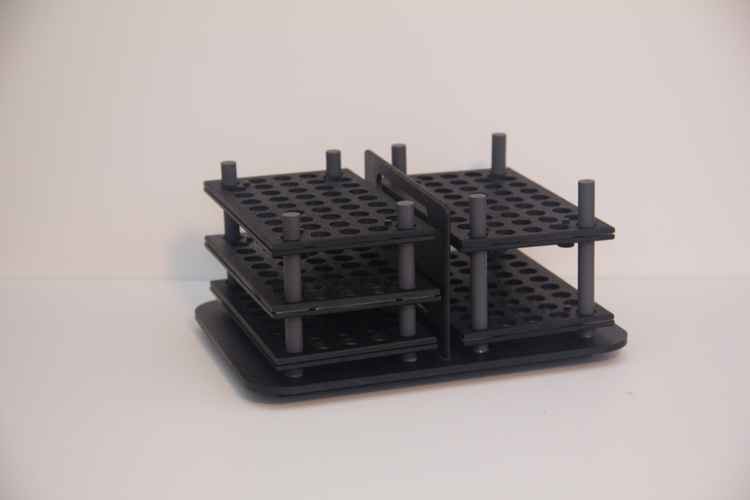 Each tray can hold up to 45 frag plugs, keeping them locked into the hole with specially designed fingers. These fingers prevent the frag plug from slipping out of the tray, and interestingly they can be used for virtually any type or style of frag plug regardless of the post shape or size. Obviously, this system cannot hold plugs that don't have the post. The strength of the fingers is also quite impressive. As demoed in the video at the bottom of this article, a frag plug was glued to a bottle of water, then placed in the rack. When the tray was inverted, the bottle didn't budge.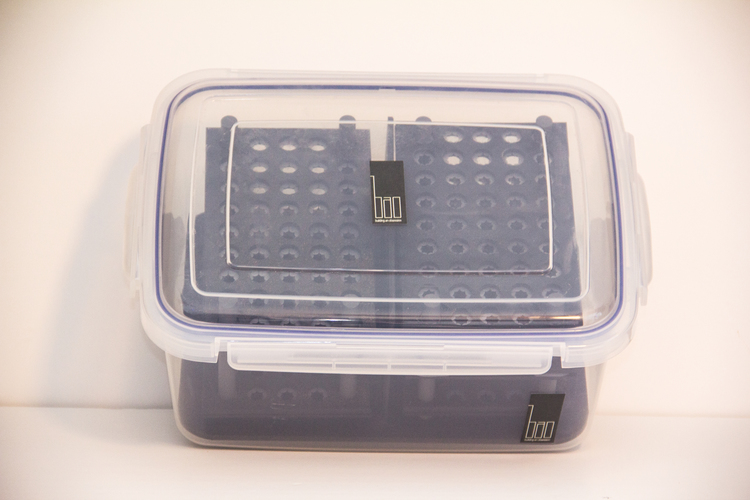 The portable frag transport system from BAO is available in two sizes, a 6 tray system that holds 270 corals and an 8 tray setup that can handle up to 360. Each tray system comes in a handy dandy carrying container (3 and 4 gallons respectively) that feature heavy duty locking hinges and gaskets to keep the water from leaking out.
As far as pricing goes, the larger system retails fro $225 while the smaller one tips the scales at $175. Individual trays can be purchased for $30.