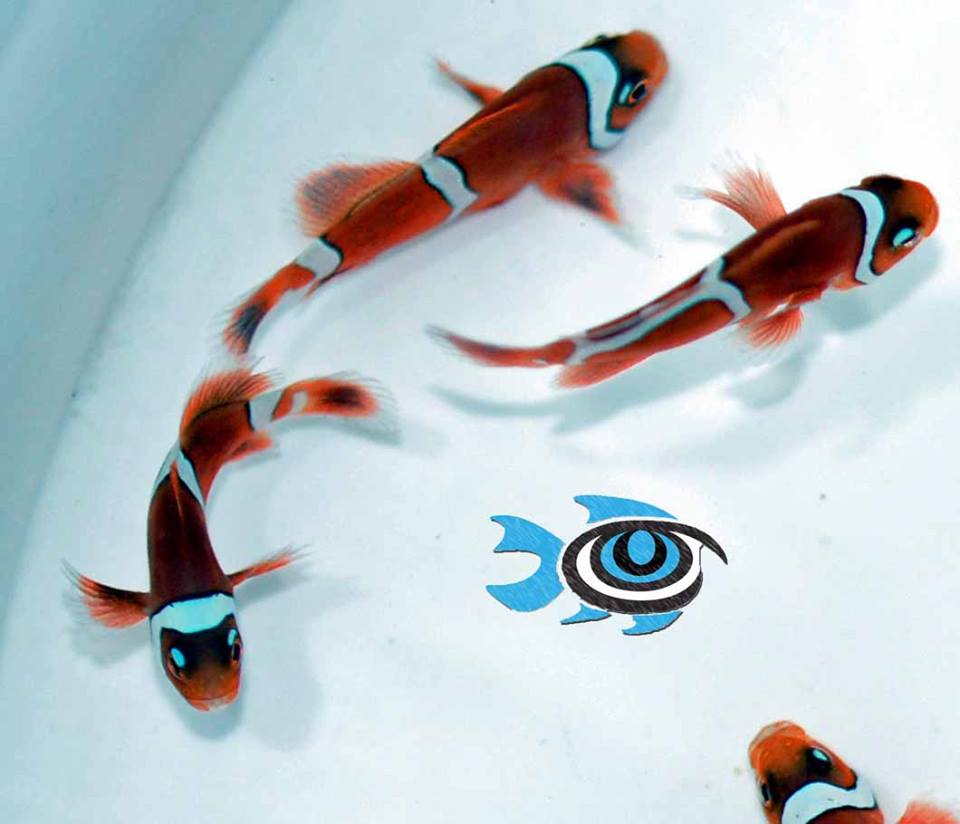 This seems to be the week of the designer clownfish. Besides the recently announced duo of DaVinci Clownfish from Sea & Reef Aquaculture, we find ourselves now gazing upon some rather amazing Goldflake Maroon Clowns from FishEye Aquaculture. Unlike the traditional goldflakes, however, these offer up something a little extra. Recently announced on Facebook, of all places, FishEye debuted their PearlEye Goldflake Maroon Clownfish, which have all the typical patterns of your run of the mill goldflakes plus the added pearl eye feature.
According to FishEye's accounting of the initial discovery, while transferring fish to a grow out system, the hatchery manager kept noticing clownfish that looked a little different. He separated them out from the group, determining that they not only had the awesome goldflake patterns, but the "blue" dots above the eyes. We say blue because they are actually white but appear to have a slight blue tint to them, but I digress. The pearl eye feature is not common amongst clownfish, in fact I've never heard of it on the maroon clown, though it is a trait more frequently found in Amphiprion clarkii clowns. Obviously, the term "frequently" is used loosely here.
These awesome little clowns are not available to the public just yet, though they will be quite soon. Heck, they already look like their of a decent, commercially viable size, so it will probably no time before they start showing up at fish stores.