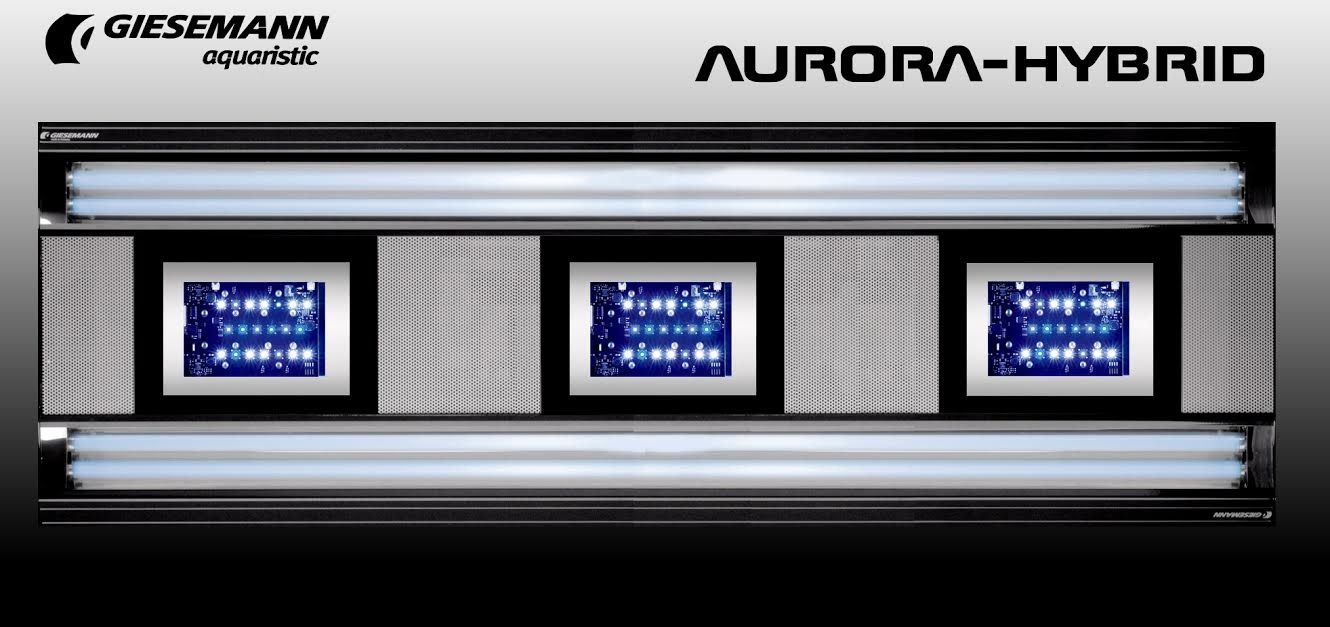 Giesemann just unleashed a whole bunch of sexy. They recently debuted their new Aurora Hybrid LED/T5HO fixture, and it is quite an impressive gathering of lighting technology, if we do say so. Building off the proven benefits of both LED and T5HO technology, the Aurora Hybrid features five different LED colors along with two pairs of fluorescent tubes. The fixtures will come in four different sizes (covering all the common T5 tube lengths), with the number of LED clusters increasing as the length of the fixture increases from model to model. Each cluster contains 75w worth of diodes, which are spread across three independently controllable channels.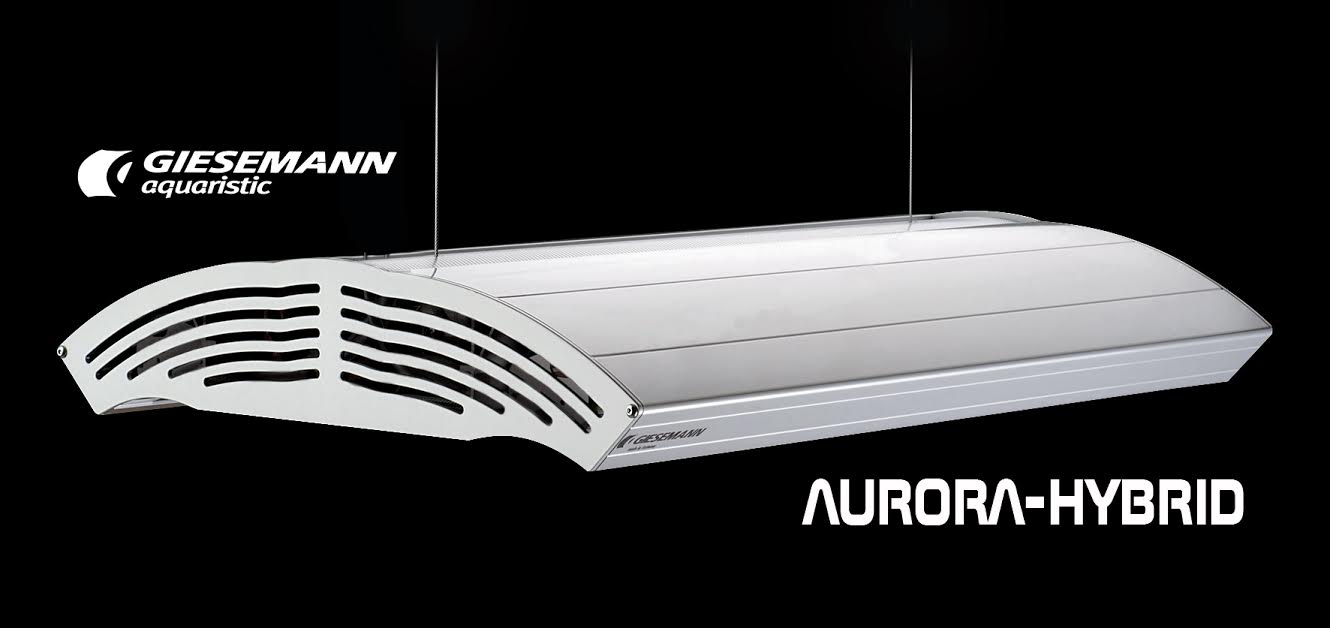 As far as the LED offering goes, the Aurora sports nothing but 5watt Cree XP-E and XT-E. These diodes sit behind 120 degree optics and come in the following colors: full spectrum white, blue, royal blue, red, and a true ultra violet that is below 400nm. Each of the LEDs is fully dimmable from 0-100%. Also dimmable are the T5HO lamps. Speaking of which, each tube sports an aluminum reflector that is capable of a 99% reflective capacity. Each pair of the fluorescent lamps is independently controllable via built in electronic HF ballasts. The lamps can be dimmed all the way down to 1% and they are also integrated into the Bluetooth control system (more on that below).

All of these features, combined with the impressive Futura control software and Bluetooth capabilities, provide users with a whole lot of lighting options. The software allows for thorough sunrise-sunset effects, fully programmable day cycle light scenarios, cloud transitions, and real-time moonlight simulations. On top of that, the LED channels have up to 1440 available set points in a 24 hour cycle. The control software is available for Mac, Windows PC, or any Android device.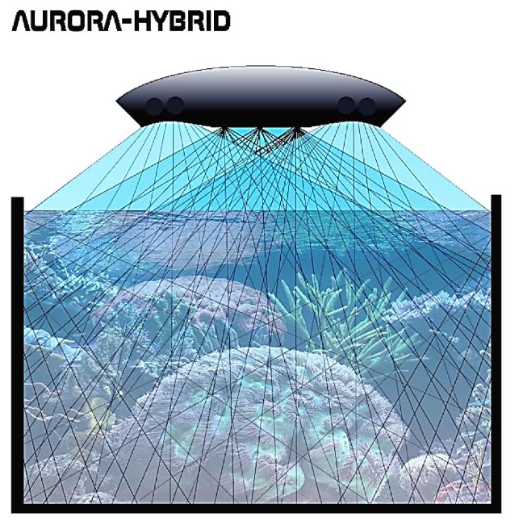 Features:
Stylish saltwater resistant aluminium main body
Tough High Gloss two layer powder coating
1-100% dimmable T-5 lamps controllable via Bluetooth
0-100% dimmable multi-channel LED boards controllable via Bluetooth
Cloud and storm simulation / Real time lunar simulation etc.
Multi-point daytime plot system via class leading FUTURA software
Integrated heat-sink and active cooling using low noise variable speed fans.
On-board storage of all settings with memory battery backup and timekeeping.

Models/Guide Price:
24″ AURORA-HYBRID 600 mm control with 5 channels * £849.00
35″ AURORA-HYBRID 900 mm control with 5 channels * £1099.00
48″ AURORA-HYBRID 1200 mm control with 5 channels * £1369.00
59″ AURORA-HYBRID 1500 mm control with 5 channels * £1699.00
Specifications:
4 x 24 Watt T-5 dim. 1 x LED Board max. 85 Watt LED
4 x 39 Watt T-5 dim. 2 x LED Board max. 150 Watt LED
4 x 54 Watt T-5 dim. 3 x LED Board max. 220 Watt LED
4 x 80 Watt T-5 dim. 4 x LED Board max. 300 Watt LED