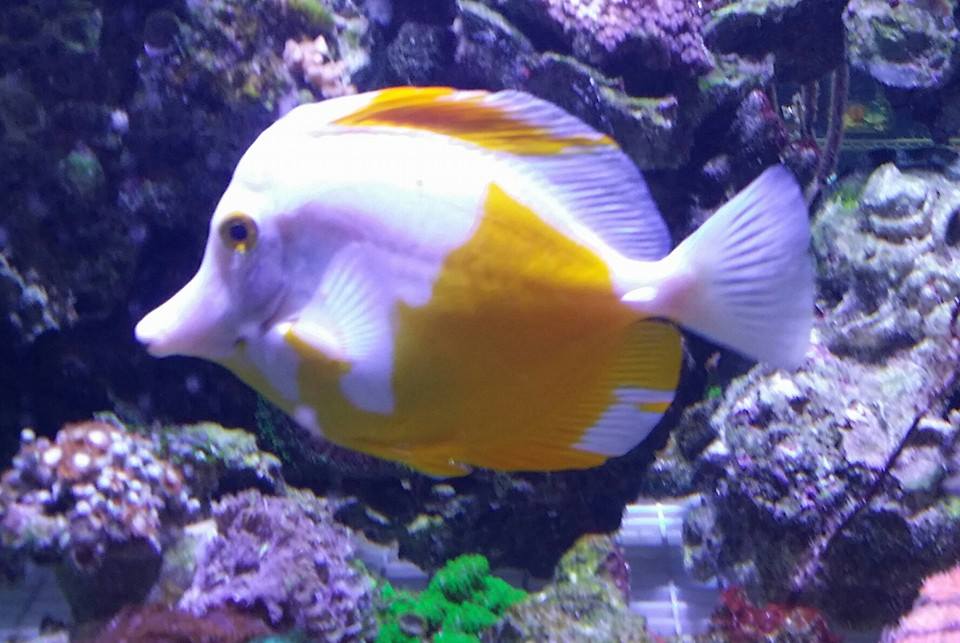 What better way is there to celebrate these snowy holidays than to get a mascot just for the occassion? That's what Neptune's Reef has apparently done, as they recently acquired a gorgeous yellow tang that is remarkably white in color, at least for the most part. The fish, which has been nicknamed "Frost", has large swathes of white covering its body that are located primarily on the anterior and dorsal areas. This leaves the natural yellow color to the ventral and posterior portions of its body. It really is a cool looking fish that seems to have snow all over its body.
Now all we need is Rudolph the red-nosed wrasse and we will be in business.
The fish was showcased on the Facebook page of Neptune's Reef.