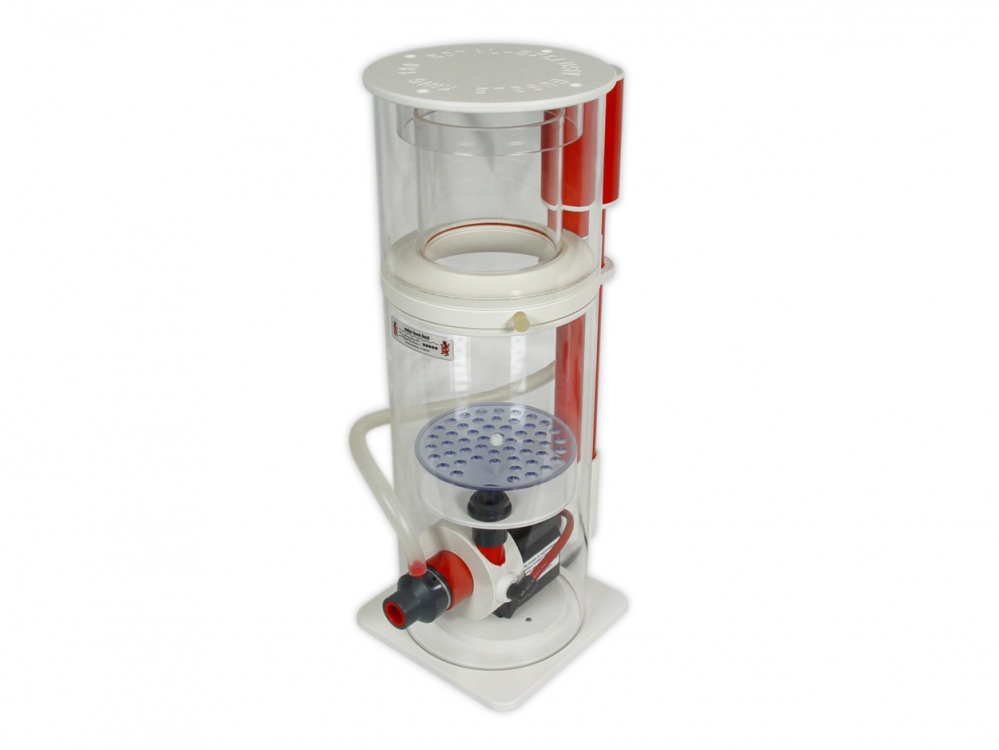 How do you improve on an already rock solid, arguably best performing line of protein skimmers on the market? Well, you'd make the aquarium hobbyist masses happy by taking that same product and making it more space friendly, without sacrificing performance of course. Well, that's exactly what Royal Exclusiv has done with their Bubble King Mini 180 by introducing a slimmer version. The pump remains the same with the Mini Bubble King 1000, as does the tank rating for this skimmer, which ranges from 400-750 liters for both models. The only difference between the standard and the extra slim models is a slight tweak on dimensions.
Where the Mini Bubble King 180 has a footprint of 270mmx260mm, which is obviously very square-like in shape, the extra slim model rearranges the plastic to create a 295mmx210mm footprint. While 50mm one directly may not seem like a lot, after all it's just under 2 inches, each and every one of those inches can seem like a mile if the space just isn't there. And while we might still think that those couple of inches is a big deal, Royal Exclusiv thought them important enough to justify a whole new model for the skimmer.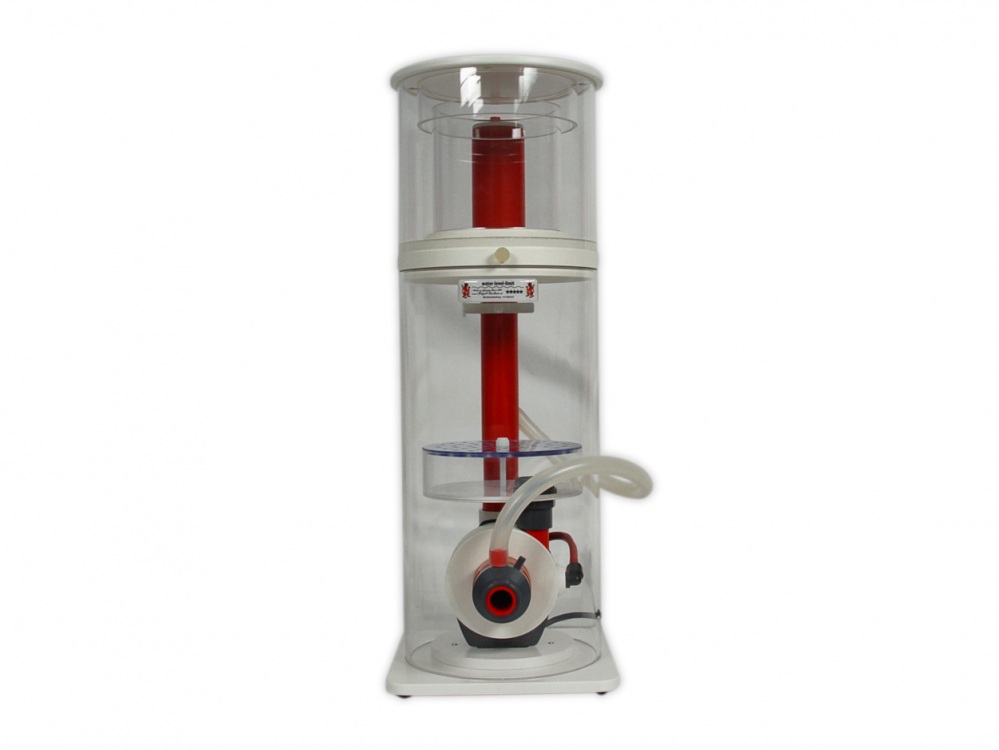 So where did Royal Exclusiv save those couple of inches? The solution is quite simple, really. All they did was relocate the standpipe (skimmer's effluent plumbing) from being perpendicular to the pump to being directly behind it. This orientation makes the skimmer longer, but narrower at the same time, meaning there will be more space in the sump for filter socks, heaters, or whatever else you might have. Of course, this all depends on the dimensions of the sump and any other equipment in the skimmer section.