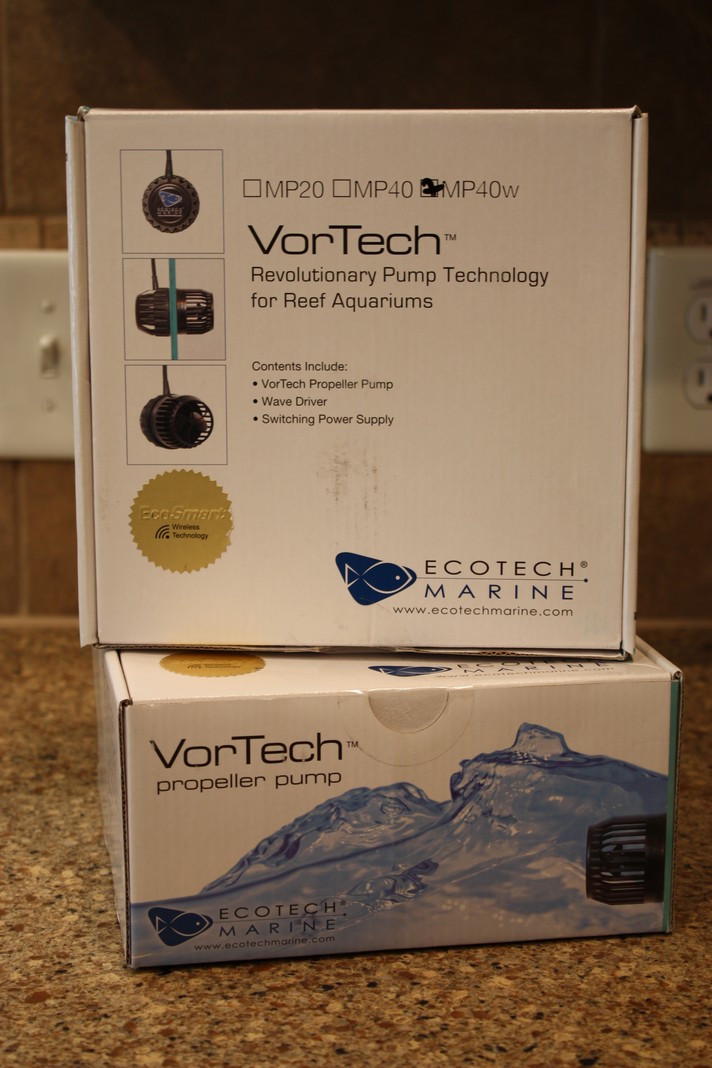 Here's some great news! EcoTech Marine has dropped the prices on their ultra popular VorTech MP40wES pumps, and it's quite the generous discount. The pumps previously had a retail price of $369, but at this very moment, they can be purchased brand new for just $299. That is a drop in $70, and it is certainly welcome site for hobbyists always looking to cut financial corners.
The pump manufacturer has always had strict pricing guidelines, adhering to a fairly rigid minimum advertised pricing (MAP) program that leveled the playing field for everyone selling the EcoTech Marine product line. A short time ago, EcoTech started shaking things up a little, altering their pricing structure on the wholesale level for numerous products. Also, they started dishing out rebates and allowed retailers to discount their products for various holidays, which was unusual because it had never really been allowed before. We always perused Black Friday sales ads to find that EcoTech Marine products were excluded from the sales from every retailer that sold them. But that is no more.
In addition to the wholesale price drops, obviously they have allowed retailers to drop that MAP on the EcoTech Marine VorTech MP40wES. So, you should now see the pumps listed at $299 everywhere you look.