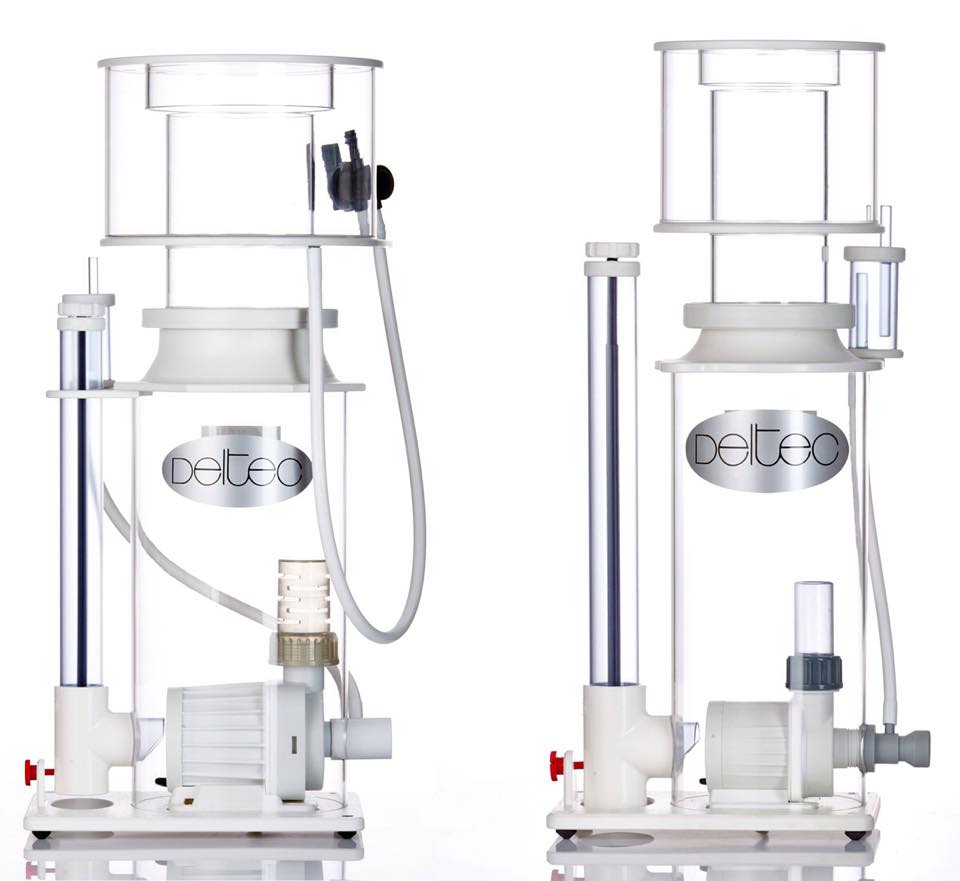 Deltec is making a few nice moves here in 2015, adding a trio of new skimmers to their popular SC lineup. And in similar fashion to their October 2014 release of the SC 1660, all three of these new skimmers will feature DC controllable pumps. The new skimmers will be the SC 1351, SC 1456, and the SC 2061, all internal models of course, and their addition brings the total number of Deltec's DC skimmers up to four.
Beyond the new pumps, there's really not much that has changed. The body looks the same, as does most of the add-ons. There is, however, one key thing to mention. The skimmers have ditched the Deltec bubble plate in favor of smaller bubble diffusing tips that secure directly on the output of the water pump. We believe this has more to do with the way the DC pumps operate than any sort of style change on Deltec's part, but that's really neither here or there.
DC controllable skimmers were all the rage a year or two ago, with pumps finding their way onto just about every skimmer line from virtually every brand. Quickly, hobbyists fell in love with these configurations, but soon realized that maybe the pumps weren't all that they were cracked up to be. A few other companies ventured into the market with their own varieties of pumps and skimmers, most of which were of better quality than what was on the market, reigniting a trust in the technology. Despite the hurdles these types of pumps have faced, Deltec has pressed on and promises that these models have undergone "extensive development and testing of unique 'wet end' technology has gone into the DC models to achieve true 'Deltec Performance' at realistic prices."
Now, Deltec has been known for stellar performance over the years, so we have faith that these skimmers will deliver. We don't know, however, how much these bad boys will run. The SC 1660 has a price tag of £399.99, so we know that the other models will fall somewhere around that. An official release date has yet to be announced, at least as far as we could see, but we expect them out in no time.