We haven't had the pleasure of the California Academy of Sciences yet but the Groseclose family is planning a trip to California and Hawaii next year.  I hope to check out them out on our trek through California.  If you have a video that you would like to share with us then feel free to
contact us
 and maybe you and everyone else will see it on AquaNerd.
Check out the live video feed provided by the California Academy of Sciences.  Lagoon feeding times are on Tuesday and Thursday at 1:30 pm EST.  "Watch as blacktip reef sharks and cownose rays circle our mangrove lagoon exhibit in search of their next meal".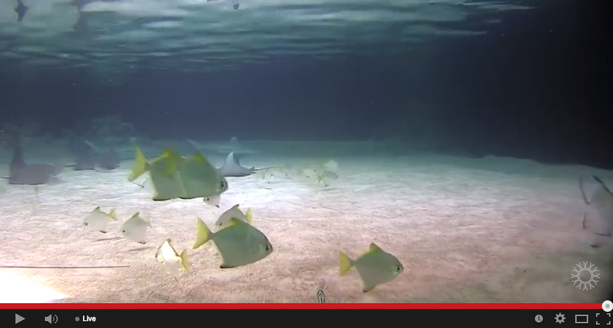 The California Academy of Sciences is the only place in the world with an aquarium, planetarium, natural history museum, and 4-story rainforest all under one roof. Visit us online to learn more and to get tickets: http://www.calacademy.org.
The lagoon cams are live both day and night. Seeing a dark screen? It's likely nighttime. Please tune back in during daylight hours for more action.