We have news about a price decrease before it actually hits the street next week.  I guess you could say a "little birdy" tweeted early.
Euroquatics Announces Angel LED Aquarium Lights Price Reductions, Rebates
[Aalsmeer, The Netherlands – DATE] Euroquatics, a wholly owned subsidiary of horticultural lighting giant Gavita Holland, has announced that as of August 24, 2015, the pricing for its A1 and A1P Angel LED aquarium lights, which were launched earlier this year, will be reduced.
"Since we began development of the Angels, we have been committed to working as smartly as possible to contain production costs, where possible," said Scott Bogner, director and founder of Euroquatics. "In addition to providing unparalleled lighting technology to the market, we are committed to do so at a reasonable price point. And now, thanks to our dogged attention on production costs, we've been able to lower the prices of our Angels significantly, without sacrificing technology, quality or value so that more aquarists can showcase their tanks the way they deserve to be showcased."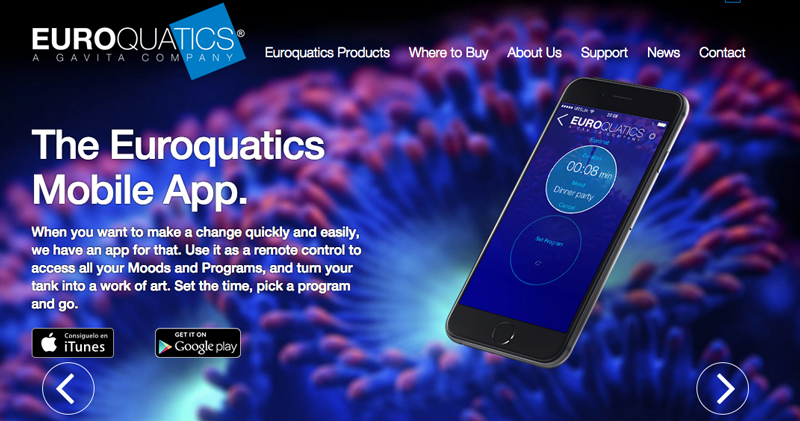 New Pricing for the A1
Now priced at $399.99 for customers in North America and at €419.99 for European customers and most worldwide locations, the A1 is Ideal for standard, shallow and frag reef tanks. It is equipped with 26 premium LEDs and offers 95 watts of output. The unit, which has five channels of control, was originally priced at $549.99 and €549.99 MSRP.
For full features, specifications and spectral output information of the A1 Angel, click here.
New Pricing for the A1P
The A1P is now priced at $499.99 in North America and €519.99 in Europe and most other worldwide locations. The A1P is deal for deep (18"+) or cube tanks, the A1P Angel adds more power, offering 150 watts of performance from 42 premium LEDs. The A1P includes discretely controlled red and green color channels, providing users with seven channels of control. The A1P also comes equipped with a waterproof power supply and was originally priced at $649.99 and €649.99 MSRP.
For full features, specifications and spectral output information of the A1P Angel, click here.
Rebate for Existing Customers
To show its commitment to customer satisfaction, Euroquatics is extending a rebate offer to all existing, qualified customers. Those customers can contact the retail supplier of their Angel LED system for rebates. If your purchase was made in the past six months, you will either receive in-store credit or a direct refund depending on the distributor or store.
About Euroquatics
Founded in 2014, Euroquatics specializes in user-friendly, professional-grade LED and LEP reef and marine aquarium lighting systems. Backed by European horticultural lighting giant Gavita, the company was started with the goal of designing and building advanced aquarium lights that make it easy to achieve professional-quality results without hours of setup time or complex maintenance and usage tasks. At Euroquatics, it's about creating better aquariums through innovation – allowing hobbyists to enjoy what's in their tank, rather than what's on it.