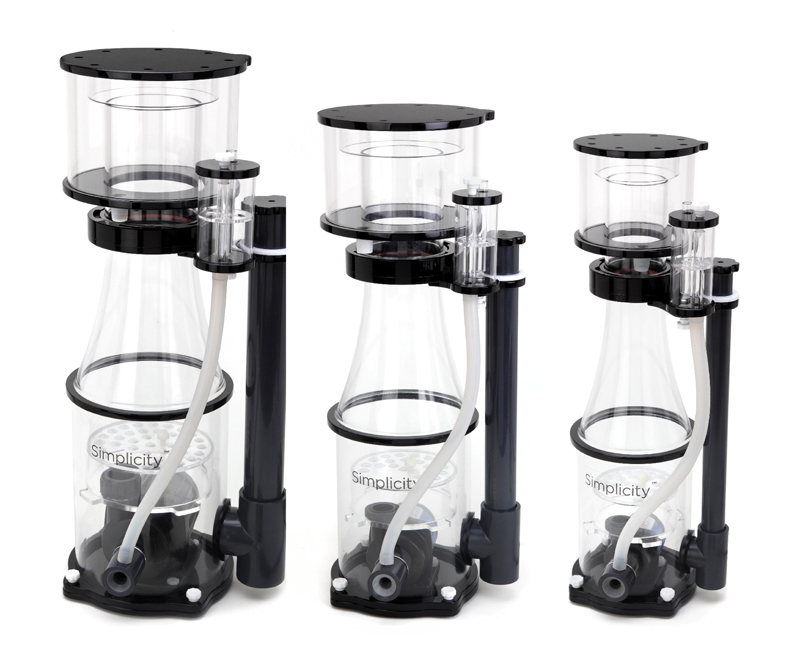 Here is your chance to win a new Simplicity DC Skimmer and a year of filter media for your tank!
Simplicity Aquatics announces the launch of their new line of DC controlled skimmers and are offering you an opportunity to have one for free!  The new skimmers will be available in 3 sizes with a starting MSRP of $199.99. To promote the launch of their new product line, they are offering a lucky entrant the opportunity to win a new DC120 skimmer and a year's supply of filter media for your aquarium.  To enter, visit www.simplicityaquatics.com and fill out the entry form. Simplicity Aquatics will be releasing additional information in the coming weeks. In the meantime, go and enter for a chance to win! Official Rules are on their site.  We hope that an AquaNerd reader wins and they can say, winner, winner skimmer cleaner!  Thanks to AquaNerd!"
Once we receive technical information on the new skimmers we will post an article dedicated to these new additions to the Simplicity Aquatics lineup.