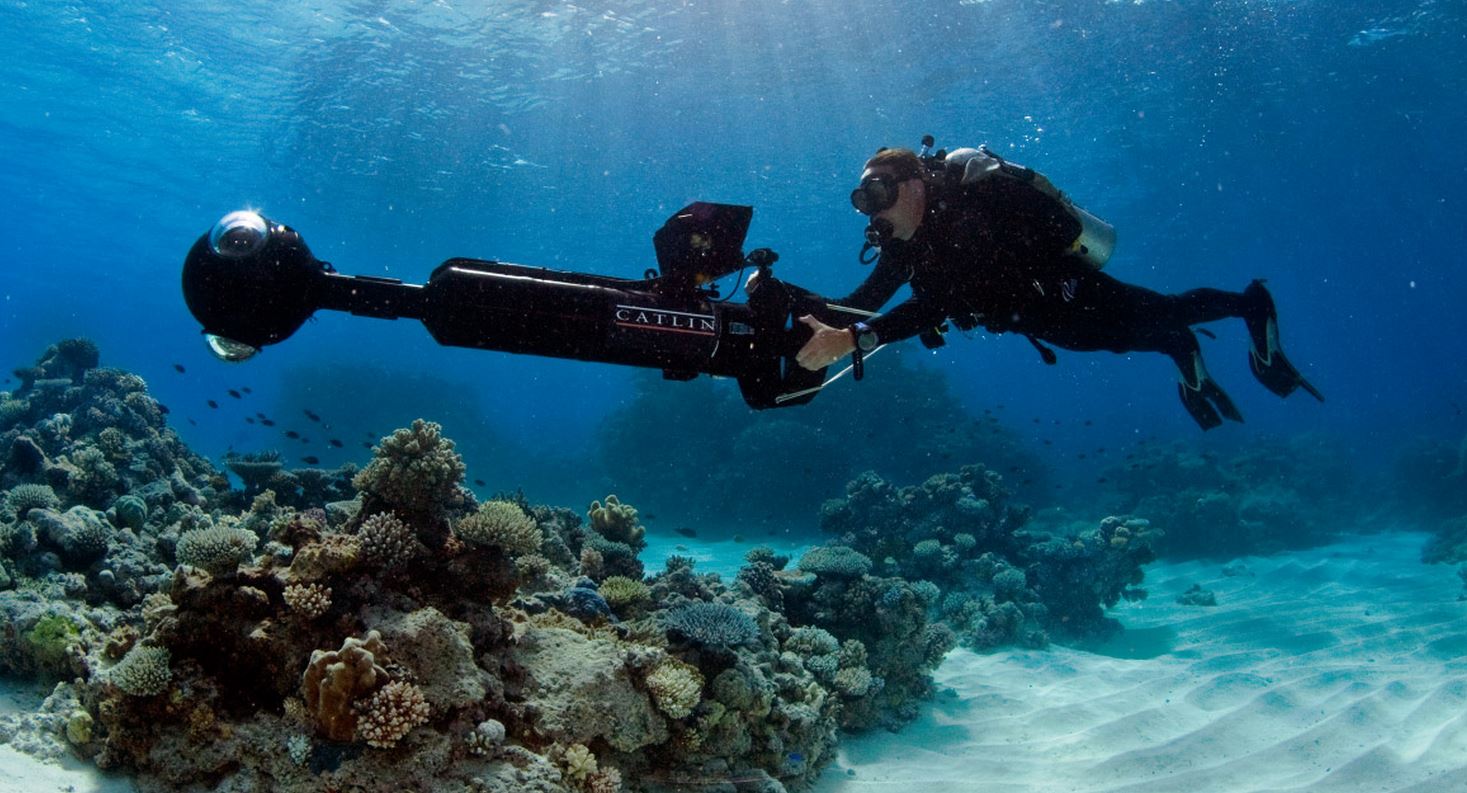 Google is really takings steps to ensure that they provide the world with the most comprehensive, interactive map of the world possible. Recently Google partnered with the Catlin Seaview Survey to expand their "interactive map" to include the Great Barrier Reef! With this new "Street View" feature of the Great Barrier Reef (as well as many other reefs from around the world, millions of people can now take 360 degree tours of the reef from the comfort of their homes)!
Google has captured not only the reef, but also many underwater creatures such as sea turtles, whales and great white sharks to name a few. As it is on their land maps, you can move around underwater in many locations and even swim along with some of the wildlife by clicking on the arrows. Over the next few years, Google will continue to work with Catlin Seaview to make sure the mapping of the reefs are done accurately and comprehensively. Catlin Seaview modeled their Canon 5D camera after the Streetview Trekker used by Google. The camera is in a spherical waterproof casing and controlled by a Samsung tablet and a diver using a Dive X scooter. Typically the divers can cover 2 kilometers a day, capturing on average 3000 panoramic images. Researchers are also working to develop an autonomous underwater vehicle that would cover around 12 kilometers a day. The new vehicle, due to deploy in 2017, would greatly increase the scope and scale of the project. The information currently being gathered is not only allowing unprecedented access to the reefs for millions of people all over the globe, but also giving scientist a true baseline from which they can monitor changes to ecology and conditions within specific reefs. For now, divers are mapping as much as they can with their current equipment. Once the autonomous vehicle is launched, one of it's duties will be to periodically retrace previously mapped areas to monitor changes.
The mapping team is currently working on the Great Barrier Reef and the Coral Triangle of Southeast Asia. Once that is completed, they will be continuing their efforts in locations around the world including the Caribbean, Red Sea, Indian Ocean and Pacific.
Want to see more, take a dive here!