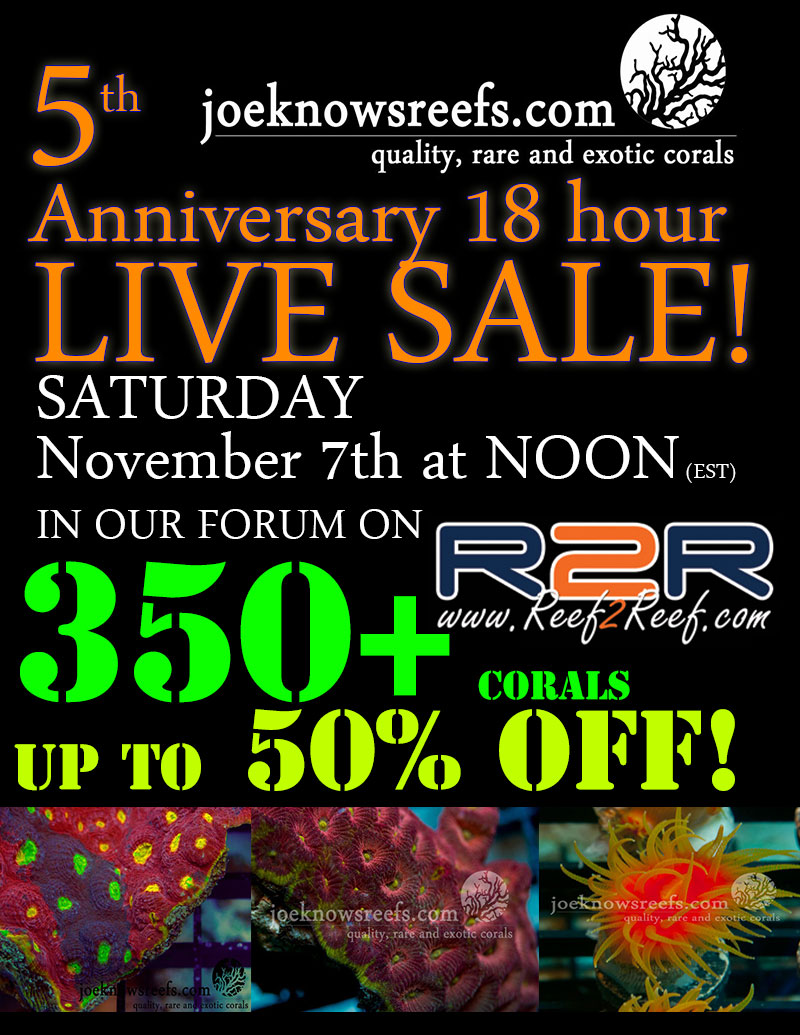 Reefers, mark your calendars for November 7th.  One of our sponsors, Joe Knows Reefs, is having a 50% off annual sale that will begin November 7th to celebrate their 5th anniversary of being in business.  This is an 18 hour only sale that begins at noon (EST) and ends on November 8th at 6 am.  Get plenty of rest before the sale, you too Joey!  The sale will take place on Reef2Reef and the thread can be found here.
Here is some info on the sale:
350+ corals – all WYSIWYG

Priced anywhere from $1 and up – at least one of the $1 corals posted every hour

Grand prize – $500 gift card – must be present for the duration of the sale and make one post every hour. 

All eligible will be entered into drawing for the $500.00 gift card


Other various prizes will also be given away throughout the night
Here is a sampling of corals that will be on sale a week from this Saturday.