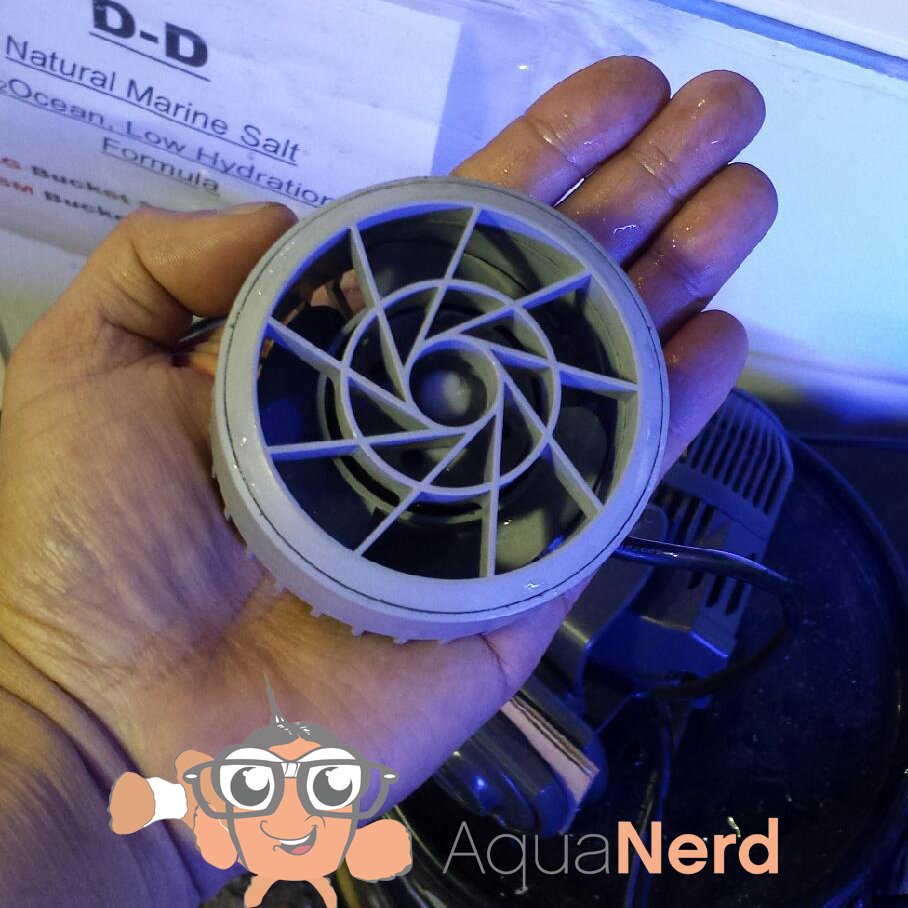 Daniel Nguyen and the guys at Reef Life Support Systems (RLSS) have been working on an exciting new wave maker device known as the WavePuck.  Slightly smaller than a hockey puck, this is the 1st public viewing of the 3D printed prototype.  I first had a sneak peak at the device this past September at MACNA in Washington, DC  but until now I had to keep this information under lockdown until now.
Daniel, the owner of RLSS in Canada, has developed a low profile magnetic pivotal wavemaker. At a nominal 1.5″ thick x 3″ footprint, it is now the lowest profile wavemaker device of its kind.
Today RLSS announced plans to produce 4 models of the Wave Puck with the 1st model generating a maximum flow rate of 8700 LPH (2298 GPH).  The pucks will come standard with 7 mode options:
Mode Options:
Continuous Mode
Random Mode
3 seconds on 1 second off
5 seconds on 1 second off
8 seconds on 1 second off
10 seconds on 1 second off
15 seconds on 1 second off
No word on when we will see these in the market but AquaNerd has been promised one to review and beta test.  Retail on the 1st model will be $199.00.