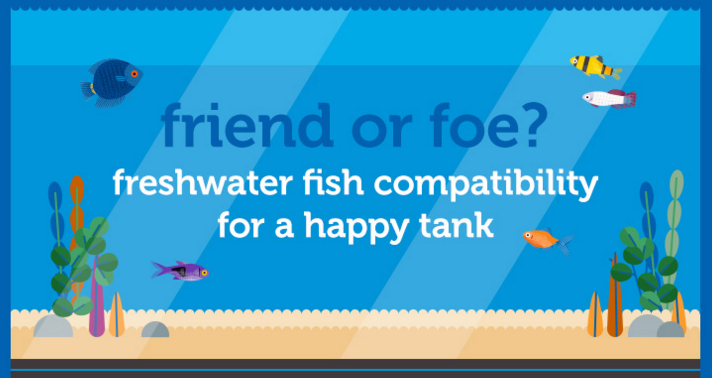 Petco, parent company to Drs. Foster & Smith and Live Aquaria reached out to us to see if we wouldn't mind introducing their new freshwater fish compatibility guide to our readers.  Below is the guide link and some comments from Petco. 
"Think about all the elements you need to have a successful, healthy aquarium: clean water, the right amount of food, accents for the fish—and, of course, a combination of compatible fish.
Yes, just like the ocean, not all fish like each other. Put together a bad combination and you'll end up with unhealthy or dead fish. Bad fish partners can increase stress and create an environment that's unpredictable.
That ability to swim together—or lack thereof—extends not only to fish but to aquarium residents such as frogs and eels. There are also varying degrees of compatibility. The important thing is to think through how any new fish resident is going to affect existing members of your aquarium community.
Use this helpful chart to guide you as you find fish that live—and play—well together."