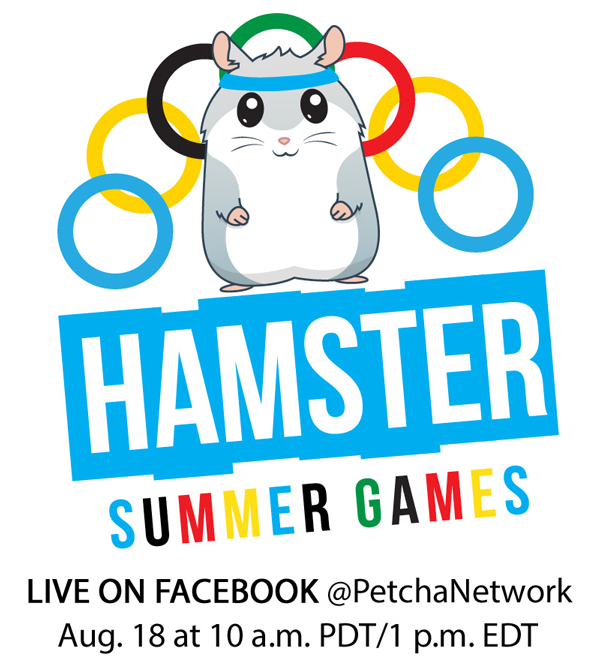 Wonder what hamsters and fish have in common?  So do we! The Fish Channel sent us an email about it's sister site PetchaNetwork and an event taking place on August 18th called "The Hamster Summer Games". Clearly a marketing ploy but isn't that what social media is all about? If you find yourself sitting around with nothing better to do, then why not check this out?
Being touted by The Fish Channel as "the most anticipated sporting event in the world". It's not the Rio Olympics… they're talking about the Hamster Summer Games.  So tune in to watch furry hamster athletes go tiny toe to tiny toe in three categories: gymnastics, track and field, and swimming and diving.
We're not sure if it's streaming live or on 7 second delay…(you know how frisky hamsters can be)…but it's sure to be entertaining.
To RSVP your "spot in the stands" visit the Hamster Olympics Facebook page.