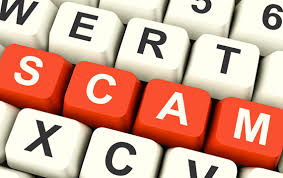 If you are a Manufacturer, Distributor, Wholesaler or Retailer in the Marine Aquarium Market, then AquaNerd is issuing the following BOLO (that's Law Enforcement code for "Be On the Lookout"):
We were recently alerted by one of our friends at a highly regarded and reputable manufacturer that they were being solicited by email for donations of their products to a person claiming to represent AquaNerd.
The body of the scam email follows hereunder:
Hello,My name is Michael Hai founder here at Aquanerd and we have been having great success lately with reaching out to companies asking for help with door prizes/frags for our openings at local stores and contests. We advertise the company's and have had a little more than 300 people showing up to our events. We would like for your company to hop on the train and we would add your url to our website as well and ha would open a door for our customers to find and order from you as well. We are not asking for much,just a little something to show off the amazing products you guys have. Please contact Joy directly ajoy.baker1990@gmail.com she is our advertisement agent and has been doing a great job reaching out and contacting companies to help with door prizes and prizes for our picture contests and online forums. Hope to hear from you guys! If you would like to send a donation package please send to our home office at
AquaNerd
603 51st ave. dr w
bradenton fl, 34207
p.s. we already have a few big names like Innovative Marine and World Wide Corals and Hanna Instruments and kessil and two little fishies backing us. we would like to add you to our list of names please.
According to Google Maps, the address of the "home office" is an 870 square foot mobile home in a trailer park.
AquaNerd has not contacted any of the businesses claimed as sponsors in the post script to the email, however our legal counsel has sent a "cease and desist" notice to the email address listed in the body of the text.
#### LEGAL DISCLAIMER ####  Neither AquaNerd or its owners or agents were involved in any manner regarding the production of the content in the above-referenced email.  Any names or identities contained therein (other than the name "AquaNerd") are not known to be real or fictitious and any connection to any real person unassociated with this email is coincidental.