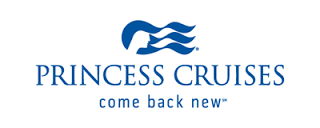 The U.S. Department of Justice, Office of Public Affairs announced that Princess Cruise Lines Ltd. will plead guilty to seven felony charges for deliberately dumping of oily waste from its vessel the Caribbean Princess and pay a $40 million penalty which will be the "largest-ever criminal penalty involving deliberate vessel pollution."
Princess, a subsidiary of Carnival Corporation & plc (Carnival), through a plea agreement is agreeing to plead guilty to the use of a so-called "magic pipe" for oily waste dumping and the related and intentional cover-up. 
As part of Princess' plea agreement, vessels of eight of Carnival's companies, including Carnival Cruise Line, Holland America Line N.V., Seabourn Cruise Line Ltd., and AIDA Cruises, will be put under a court supervised Environmental Compliance Program (ECP) for a period of five years, requiring independent audits conducted by a third party and a court appointed monitor.
The U.S. investigation began after the British Maritime and Coastguard Agency (MCA) indicated to the United States Coast Guard that a new engineer on the Caribbean Princess, before quitting his position, had reported that the magic pipe had been used on August 23, 2013 to illegally discharge oily waste off the English coast.
The U.S. investigation team uncovered two further illegal dumping practices that took place on the Caribbean Princess along with four other Princess ships that includes the Golden Princess, Star Princess, Grand Princess and Coral Princess.
Subject to court approval, $10 million of the $40 million fine is expected to go toward community service projects with $3 million of that total being directed to marine environmental projects in South Florida while $1 million will be directed toward projects in United Kingdom waters.
For more information about the ruling visit Ship & Bunker.