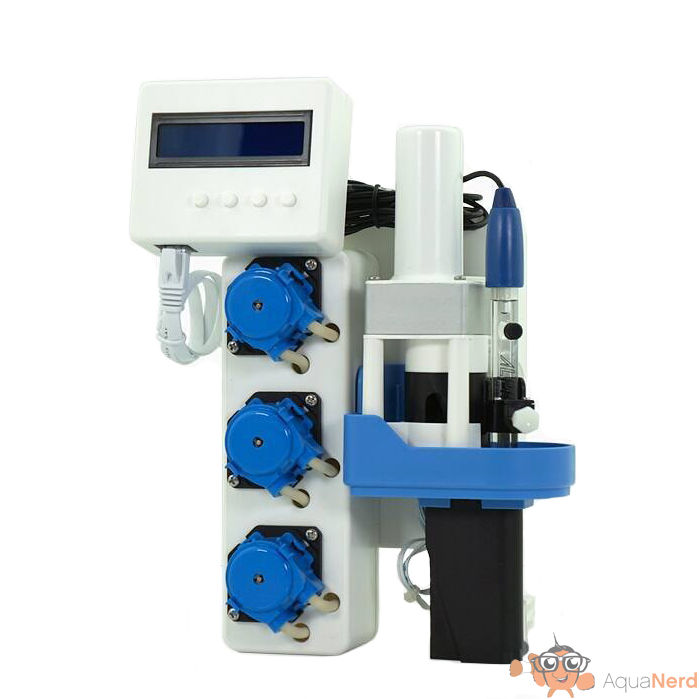 There was much buzz at MACNA this past September when the Guardian Pro prototype was demonstrated at the show.  Developed by Dr. Bridge, the KH Guardian (KHG) could possibly become commonplace in higher end reef aquariums everywhere.
Reef aquarists know that keeping alkalinity stable is important, but what is alkalinity?  Alkalinity is a means of quantifying the stability of pH in aquarium water.  It measures the concentration of various negatively charged ionic compounds (anions) such as carbonates, bicarbonates, borate and hydroxides in the aquarium water. Although testing alkalinity is a simple and affordable test, there is still a chance of user errors and misreads.
Alkalinity maintenance is a critical aspect of coral reef aquarium husbandry. If left unchecked, alkalinity can drop below a critical level and pH begins to fluctuate more wildly than the suggested daily pH shift of +/-0.2 for marine aquaria, causing stress to livestock. In a marine aquarium, the desired alkalinity is usually between 7° and 10° dKH (German carbonate hardness).
The KHG is an all-in-one device that automatically and continually monitors and manages carbonate hardness (KH) values in the reef aquarium throughout each day.  The device will maintain and prevent harmful swings in KH values and ultimately improve the success rate in keeping difficult corals healthy and growing. Not only will it maintain KH levels, it will simply the way we dose alkalinity liquid to our reef aquariums.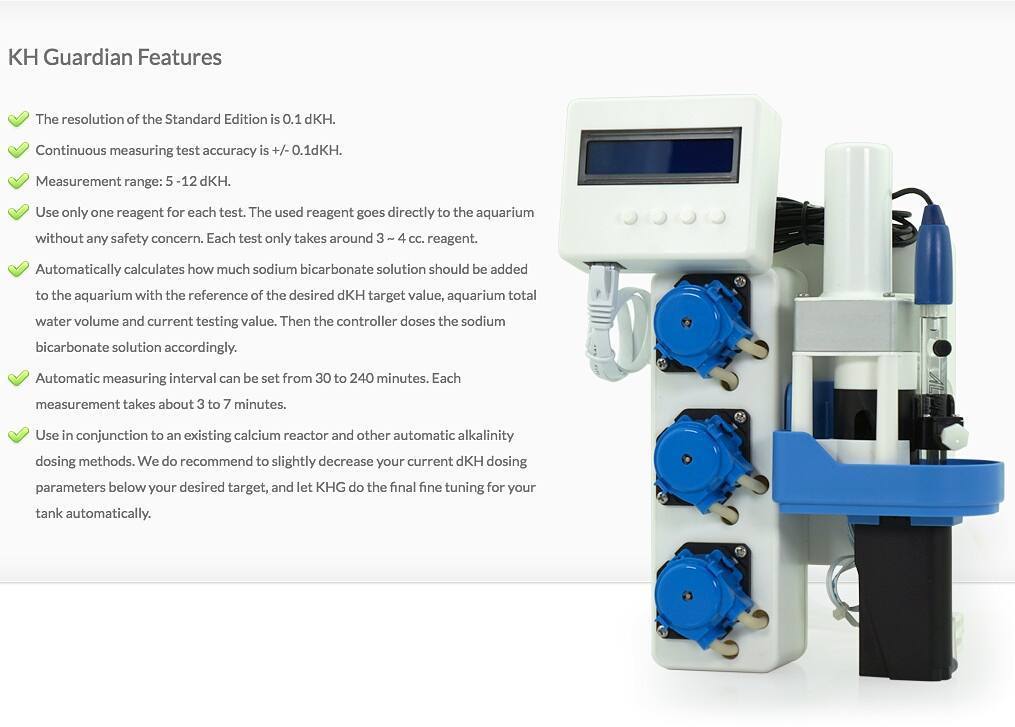 Just announced – The 1st release is underway and only 100 units are available.