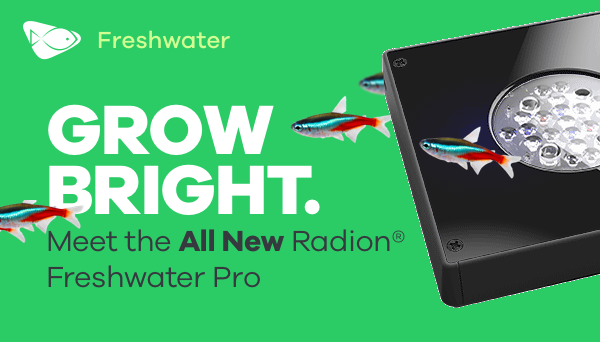 Ecotech Marine and Aqua Illumination are the most popular marine aquarium LED lights in the world.  And now they have announced their new Freshwater Gen4Pro LED fixture.  According to Ecotech Marine, the Gen4 features a broader spectrum, greater output and wider more evenly balanced spread making this a beautiful new light for freshwater and planted freshwater aquariums.
Like the marine version, the Ecotech Gen4FW Pro features HEI optics with 95 watts of power and a completely adjustable full spectrum.  There are numerous similarities to the reef ready XR15Pro light but spectrum is not one of them.  A carefully constructed spectrum is the centerpiece of a successful planted tank and the Gen4FW delivers a highly adjustable white output built around plant health and growth which is augmented with RGB diodes to produce stunning color variations in foliage and fish.  Dazzlingly vivid is the only way to describe the lighting experience the new Radion delivers, according to Ecotech Marine and there is no other way to appreciate unless you see it in person.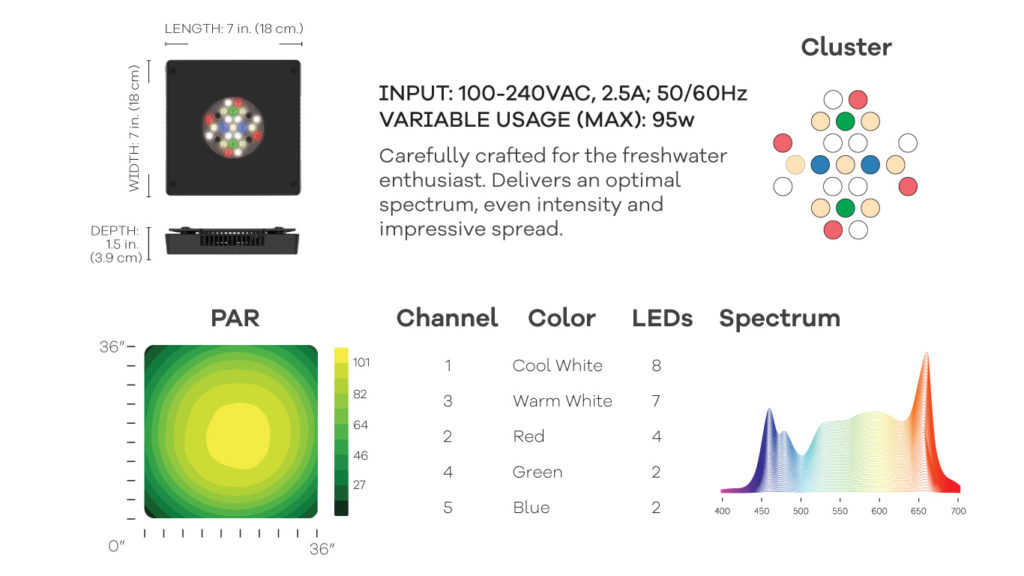 EcoTech's latest HEI lens technology delivers T5 spread and light consistency without sacrificing an impressively compact form. The new fixture has a spread of approximately 3 square feet which is a significant improvement  over the Gen3 model. the FW Pro provides a massive amount of flexibility in terms of light spread and tank size.  By using the new HEI lens, Ecotech Marine is able to blend various diode colors and PAR distribution more evenly.  The HEI optics also reduces shadowing and mutes the hot-spot effect that can often be seen under point light sources such as High-Pressure Sodium and Metal Halide fixtures.
Each fixture has 24 hour programming, weather features, lunar cycle, and acclimation ramping that are easily implemented through the EcoSmart Live Cloud control platform. Additionally, Android and iOS app control and other multi-unit and equipment capabilities are available with the addition of the EcoTech Reeflink.
According to our friends over at Ecotech Marine, If you own a freshwater fish aquarium or planted aquarium – you want this light!  We will be setting up a planted tank in the near future and now that the Freshwater Radion is out, we will have to consider this as our source of light.